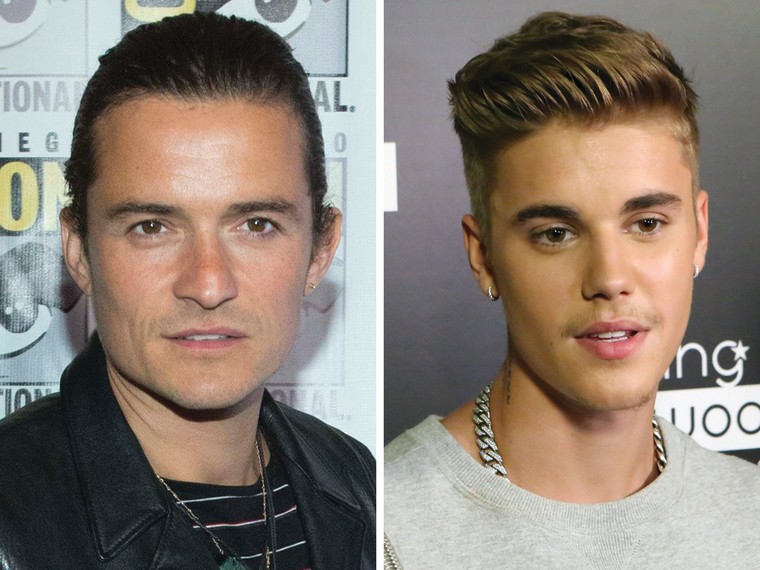 "Pirates of the Caribbean" star Orlando Bloom appears to have taken a swing at pop star Justin Bieber, a video obtained by TMZ shows. The two were at Cipriani in Ibiza, Spain, on Wednesday when the altercation allegedly occurred.
The actor "took one swing at Justin and missed," a source with ties to the singer told TODAY.com. The two men were then separated, and Bieber stayed at the restaurant for a while longer with friends before leaving, the source said.
Representatives for Bloom and Bieber have not yet responded to requests for comment.
According to Page Six, Bloom, 37, threw the punch after the 20-year-old pop star made a comment about the actor's ex-wife, 31-year-old model Miranda Kerr. 
But the Bieber source denies that account. "Justin didn't start it," the source told TODAY.com. "He said, 'Tell Miranda I said hi' after the swing and miss."
Reports also said Wednesday that Bieber uploaded a photo of Kerr to his Instagram account after the alleged scuffle. At least one user captured an image of Bieber's feed before the photo was deleted.
The pop star and Kerr were rumored to be flirty with one another after Victoria Secret's annual fashion show in 2012, where she was one of the models and he one of the night's musical acts. The two were photographed spending time together at the event.

Bloom and Bieber's ex, Selena Gomez, were also photographed together earlier this year, sparking rumors of a romance between that pair.
Bloom and Kerr announced their split in October. The pair have one child together, 3-year-old son Flynn.
The teen sensation got his start when his proud mom uploaded his videos to YouTube. Now he's poised to rule the pop world.