Calling an experience "prison high school" doesn't exactly sound like high praise. But when "Orange Is the New Black" breakout star Ruby Rose uttered those words on TODAY Monday, there was no doubt that she meant it in the best possible way.
The model-turned-DJ-turned-actress made her debut in Season 3 of the Netflix hit dramedy. And even though she joined the ensemble late, the cast welcomed her with open arms.
"This cast is so ridiculously nice — like, it's spooky," she said. "You get on set, and everyone wants to give you and hug and a kiss and exchange numbers and go to karaoke and take you for dinner. ... I had a terrible time in high school, and this was what I dreamed of high school being like. This was like my prison high school. It's fantastic!"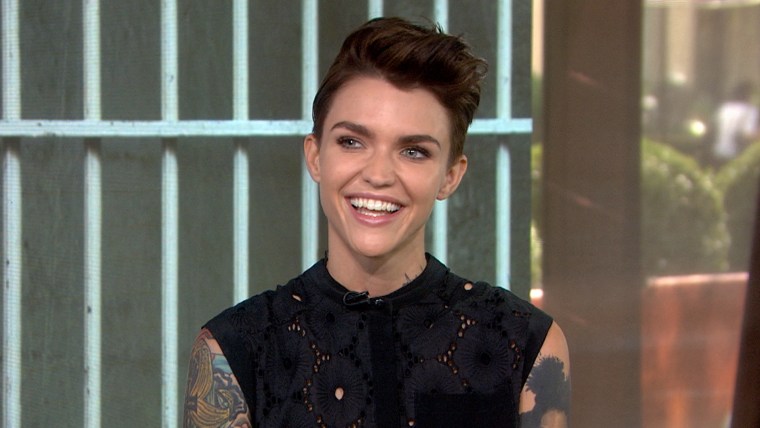 Of course, on screen, Rose doesn't always make it look like too much fun. See for yourself: Seasons 1 through 3 of "Orange Is the New Black" are available to stream on Netflix now.