When you're stuck behind bars at a women's prison, there's not much to jump for joy about — though the ladies of "Orange Is the New Black" are, naturally, thrilled their show is a huge hit. But there is something about prison life that at least one of the stars loves: the outfits.
"I actually really like the jumpsuits. I'm like, 'Hmm, I could eat lunch in this and it's not so restrictive,'" said Yael Stone (Lorna), while sitting down with her fellow cast members Lea DeLaria (Big Boo), Taryn Manning (Pennsatucky), Dascha Polanco (Dayanara) and Samira Wiley (Poussey) on TODAY Monday. "I guess I'm the least probably girly-girl [on the show]."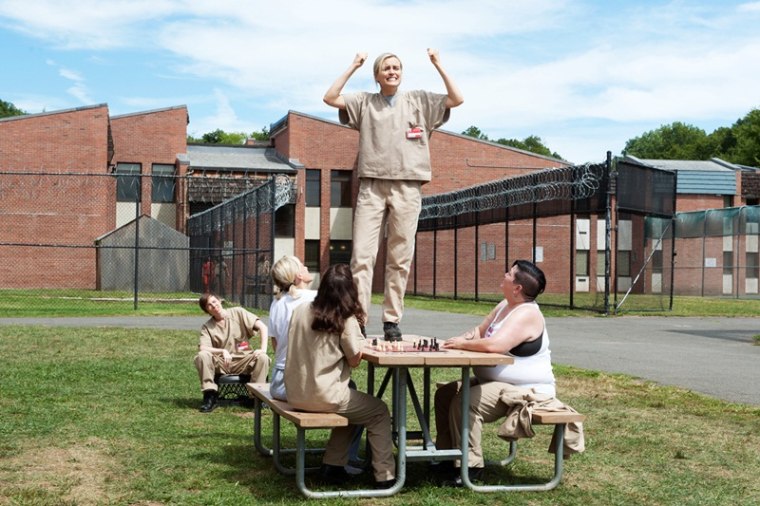 But self-described "butch ... poster child" DeLaria had to contradict her. "I'm the least girly-girl. We're not even having this conversation, girl."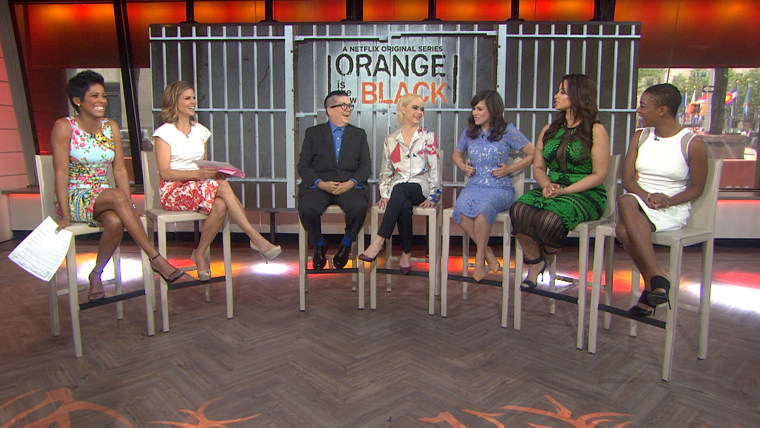 Fortunately, there is something DeLaria says they all can agree on: "Nobody likes the boots."
Check out the interview for more from the "Orange" women!
"Orange Is the New Black's" third season is currently available on Netflix.