One of Oprah's favorite things is clearly honoring her best friend, Gayle King.
So, when the "CBS This Morning" anchor turned 63 on Thursday, Oprah Winfrey prepared a menu fit for a king (or The Queen of Talk).
"Hi everybody. It's Gayle's birthday, so we're having a birthday dinner," Winfrey said in an Instagram video she posted, showcasing the meal she whipped up for 10 people. "It's almost Weight Watchers approved."
"Almost," joked King.
Winfrey, of course, is a high profile advocate of the Weight Watchers points system, after having bought a 10 percent stake in the company in October 2015. In just over a year, she revealed in a Weight Watchers ad that she dropped 40 pounds on the program.
On this cheat night, however, the birthday menu included some of King's favorite foods: glazed carrots, dover sole meunière, braised short ribs, skillet potatoes, butter lettuce salad, and a truffled cauliflower gratin.
Winfrey also posted another video from the end of the meal, with their guests and a nearly equal number of kitchen staff serenading King with a rendition of "Happy Birthday," and a beautiful floral cake.
"Yellow cake with yellow frosting for Gayle who loves YELLOW!" Winfrey explained in the caption.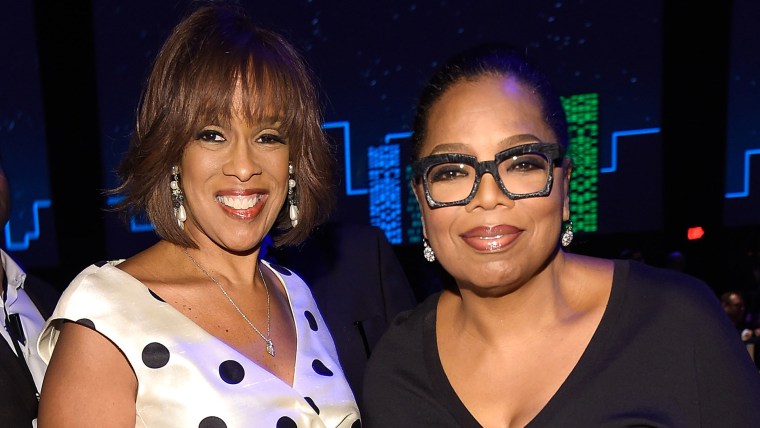 The pair have celebrated a lot of birthdays together since they first met in 1976 at a Baltimore television station where Winfrey was an anchor and King worked as a production assistant.