The personal partnership between Oprah Winfrey and Stedman Graham has been going strong, without a wedding or a ring, for 30 years now. But according to recent tabloid reports, they've finally said "I do" — or they will soon.
There's just one problem: They didn't, and they won't.
The rumors landed the pair on the cover of Star magazine with promises of a "star-studded guest list" and more. Even a few friends of the media mogul thought the nuptial news was the real deal, which is why Winfrey felt the need to officially set the record straight.
RELATED: Oprah unveils her weight-loss transformation, talks 'best body' in O
"(Six) people who know me well have called today congratulating me or surprised they weren't invited to my wedding," she wrote in a tweet to her followers. "IT's NOT TRUE!!"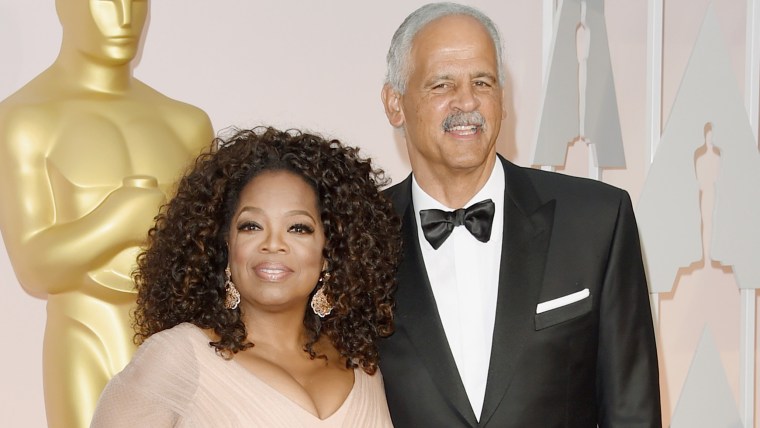 And it's not a surprise to anyone who's familiar with Winfrey's take on matrimony.
RELATED: Oprah Winfrey reveals her personal secret to coping with stress
As she shared during a 2015 episode of "SuperSoul Sunday," there was a time when she "wanted Stedman to want to marry me."
Evidently, that's what he wanted that, too. Winfrey went on to explain that Graham popped the question over 20 years ago and she said yes, but a book proposal prompted them to postpone — and that was it.
"We have never discussed it again," she said.
That was — and still is — just fine by her.
"What I realized is, I don't want to be married," Winfrey said. "Because I could not have the life that I created for myself ... I knew that I couldn't do it."
Follow Ree Hines on Twitter.