Oprah Winfrey and Stedman Graham have been together for more than 30 years without ever saying "I do" to each other — and they plan to keep it that way.
Now the former talk-show titan is explaining the simple reason why marriage has never been part of their partnership.
There was a time in the past when Oprah admitted that she "wanted Stedman to want to marry" her, and he wanted that, too. In fact, in the early '90s, he popped the question. But after a book proposal delayed their plans, they dropped the subject altogether.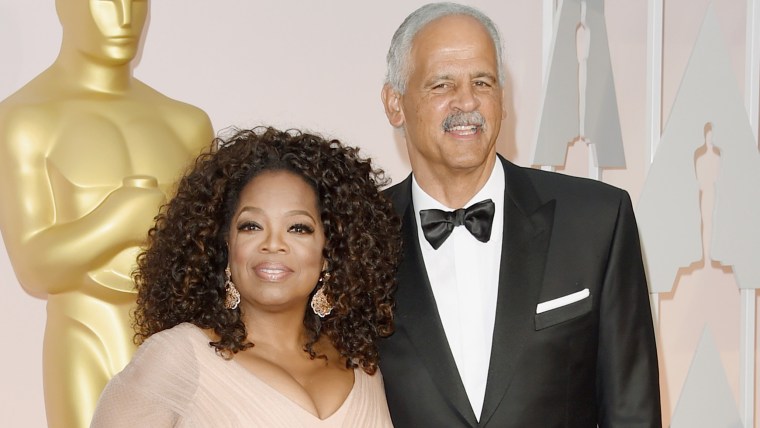 "Nobody believes it, but it's true. The only time I brought it up was when I said to Stedman, 'What would have happened if we had actually gotten married?'" she recalled in an interview with Vogue. "And the answer is: 'We wouldn't be together.'"
And she completely agrees with him.
"We would not have stayed together, because marriage requires a different way of being in this world," the 63-year-old said. "His interpretation of what it means to be a husband and what it would mean for me to be a wife would have been pretty traditional, and I would not have been able to fit into that."
Or, as Winfrey put it during a 2015 "SuperSoul Sunday" chat with friend Shonda Rhimes, "What I realized is, I don't want to be married ... because I could not have the life that I created for myself."
She has no regrets about that. In fact, she told Vogue that she's learned an important lesson by refusing to walk down the aisle — to just "live life on your own terms."
Of course, no matter how clear she is about those terms, rumors about marriage continue to pop up. Just last year, tabloids reported that she and Graham had finally wed, and even a few of her friends fell for it.
But she left no doubts in her response to the wedding buzz: "IT'S NOT TRUE!!"