/ Source: msnbc.com contributor
Bill and Nicki, "Big Love"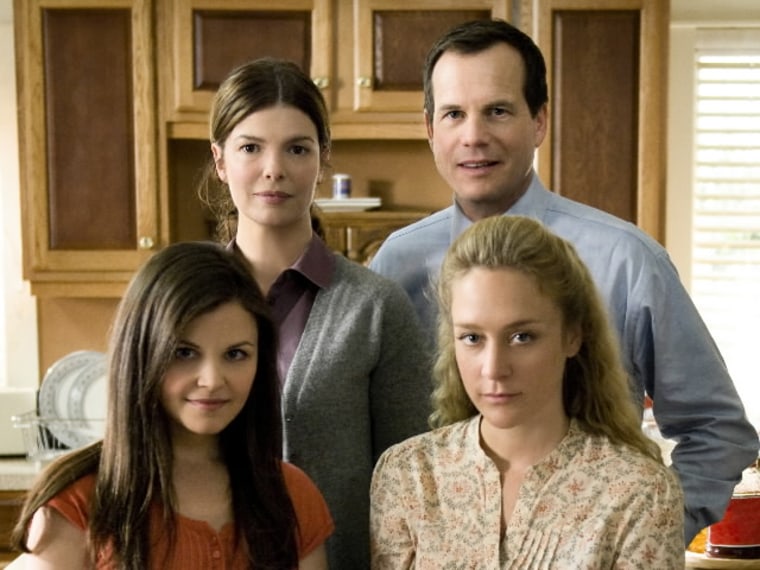 Come to think of it, pity any poor soul who hooks up with Nicki, not just Bill. He married her and she became his second wife after she helped take care of the children as first wife, Barb, was going through a cancer scare. Take out those feelings of gratitude and her abilities at folding clothes and making dinner, and it's simple to see that she's so narcissistic that it's incomprehensible how anyone could think she could be part of a giving relationship. She's all about taking and blaming instead, and poor overworked Bill shouldn't have to put up with a woman who can't put a sentence together without using "I" or "me."
Tim and Amy, "The Life & Times of Tim"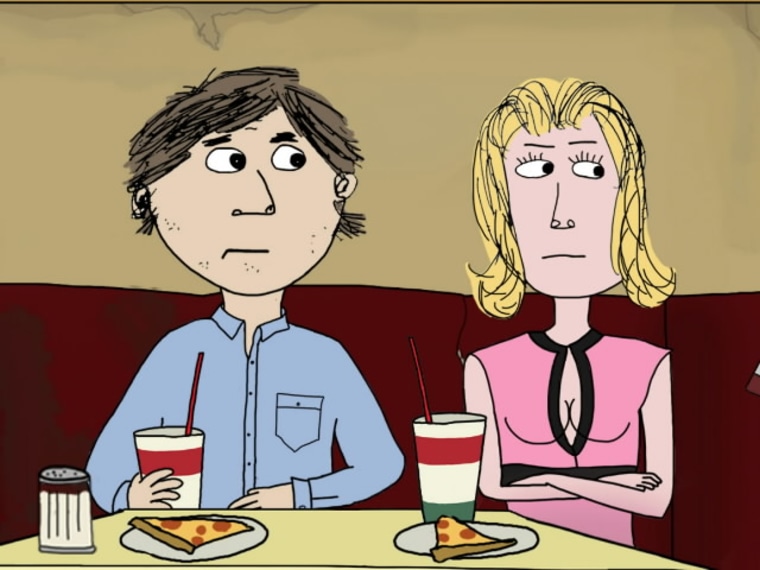 A toon version of Larry David in "Curb Your Enthusiasm," Tim finds himself in beyond-awkward situations without ever believing it's his fault. Just a matter of circumstance, he would say. Girlfriend Amy sticks by him after only a "what did you get yourself into" speech and then a rolling of the eyes to express her dismay. She's a beauty — animatedly speaking, of course — and could certainly do better than Tim but she sticks by him nonetheless. Even when he brings home a prostitute or ends up at a strip club with a neighbor's pre-teen girl, Amy doesn't say enough is enough. Lucky him, indeed.
Tim and Lyla, "Friday Night Lights"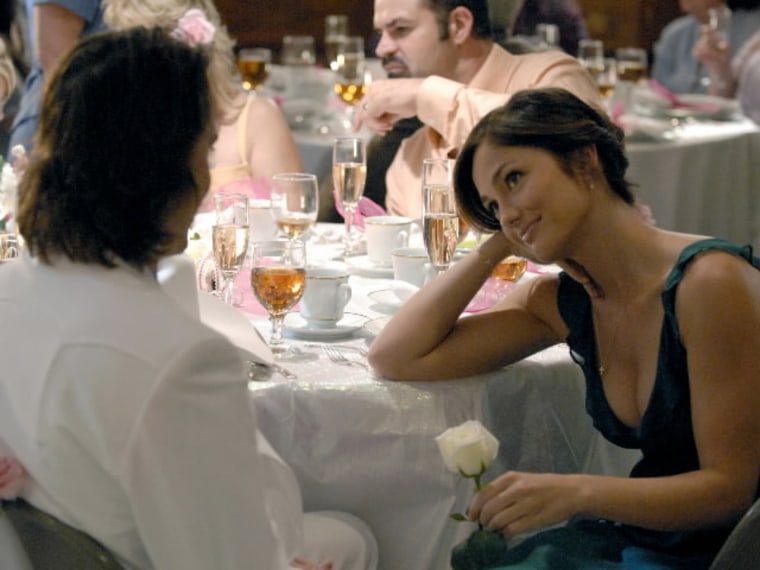 Talk about being way of out her league. Tim Riggins is a guy's guy all right — he plays running back for the Dillon Panthers high school football team, drinks heavily and rarely attends classes, which means that there's no reason why Lyla would want to be with him. Sure, he's hunky and she enjoys their afternoon romps, but Lyla's a smart young woman who envisions a life way beyond Texas. He's perfectly content hanging with his brother, Billy, and not worrying what tomorrow will bring. She needs to put her libido aside and realize the best way out of Dillon is with Tim in the rearview mirror.
Jax and Tara, "Sons of Anarchy"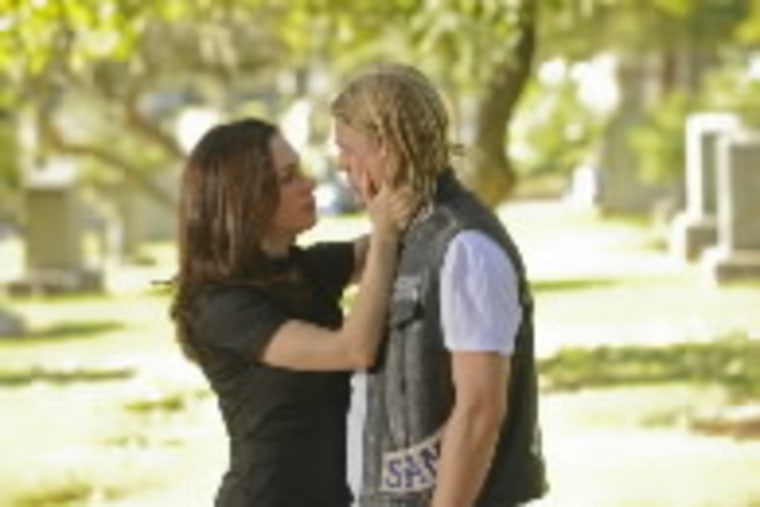 The two held a torch for each other back in high school, but since then she's gone to medical school and he's riding a motorcycle and dealing drugs, among several other illegal activities. Yet, she came back to see him and seek his protection from a crazed FBI agent who was stalking her. The fed is gone but Tara can't seem to say goodbye to Jax, and the two are clearly on opposite ends of what would make a happy relationship. Their long-simmering attraction wasn't cooled by the miles that separated them and Tara's going to end up in serious trouble if she decides to hang with him and his biker buddies for the long haul. Probably not the best decision.
Jack and Kate, "Lost"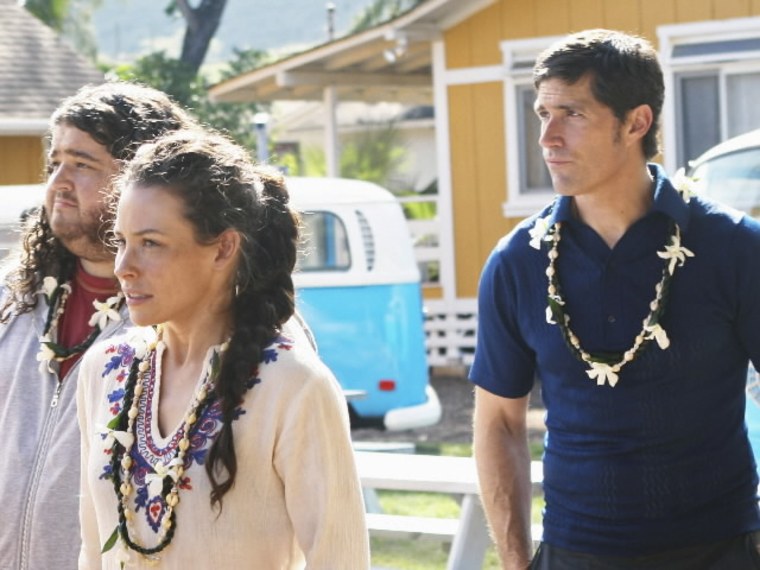 In the first season of "Lost," it would've been blasphemy to say that Kate and Jack weren't meant to forever be together. But as viewers and our two island dwellers now realize, she's much too much of a free spirit for him. Jack used to be a go-getter and now he's a boring pragmatist — all he does is try to rationalize the mysteries of the island and settle for what should be instead of what can be. Kate's much more connected to Sawyer, as evidenced by his awkwardness when he saw her return to the island after three years.