Have mercy on John Stamos, everybody! The actor with the cute booty, who stars in "Grandfathered" and plays with the Beach Boys from time to time, has a very full plate ... and a "Fuller House" commitment.
But that doesn't mean he's not still trying to get one or both of the Olsen twins to guest star on the "Full House" reboot on Netflix.
MORE: 'Fuller House' star Dave Coulier has amazing announcement: season 2 renewal!
"They're totally welcome," he said of Mary-Kate and Ashley, who have declined to rejoin their fellow cast members on the new show.
"I was going to see Ashley last night and beg her to be on the show," he added. "I have a good feeling about it."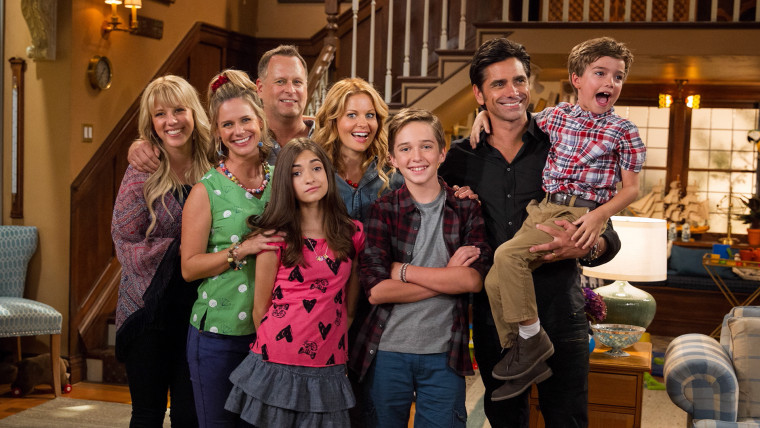 As it turns out, Stamos himself needed to get away from his role as Uncle Jesse once the show's eight-year run ended in 1995, so he may understand where the Olsens are coming from.
"When I finished 'Full House,' I remember the first person I called was Jack Klugman, who was my mentor ... And he said, 'Go to the theater!' So I came out here and did quite a few Broadway shows and thought, 'I'm an actor now!'" explained Stamos.
MORE: 'Fuller House' cast reveals 'biggest change' between original show and reboot
But in the end, the pull of his "House" family was too strong. "People love [this show] so much; it means so much to them," he said. "I'm lucky that I can make them happy with that!" Thrilled with the success of the 'Fuller House' reboot, Stamos acknowledged that the show is "comfort food."
"Fuller House" is available on Netflix, and "Grandfathered" airs on Tuesdays at 8:30 p.m. on FOX.
Follow Randee Dawn on Twitter.