Olivia Newton-John says her "Grease" co-star John Travolta has been hopelessly devoted to her since he learned she's battling breast cancer again.
"He's been wonderful. He calls and checks up on me," the actress and singer told TODAY's Natalie Morales. "He came to one of my shows — right before this happened, actually, right before my diagnosis. I saw him, and I was hobbling around the dinner table because I was having trouble sitting down. And he was concerned."
Newton-John, 68, who in May revealed she's fighting breast cancer again — 25 years after her first diagnosis — said Travolta, 63, immediately "called me up with some ideas of people to see."
"He's a good friend," said the star, who recently announced the new "We Go Together" fundraising campaign by The Olivia Newton-John Cancer Wellness and Research Centre (ONJ Centre) at the Austin Hospital in Melbourne, Australia.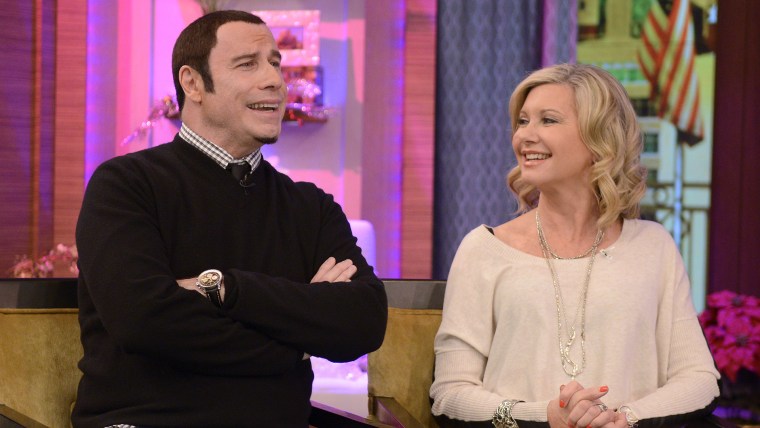 One way Newton-John will raise funds for the campaign is by auctioning off the sexy black leather jacket and pants her character, good girl Sandy, wore in "Grease" when she remade herself into a vixen to win Travolta's character's heart.
"I've been waiting for the right moment," said the Aussie star. "And I realize now, the perfect moment is next year. It's the 40th anniversary."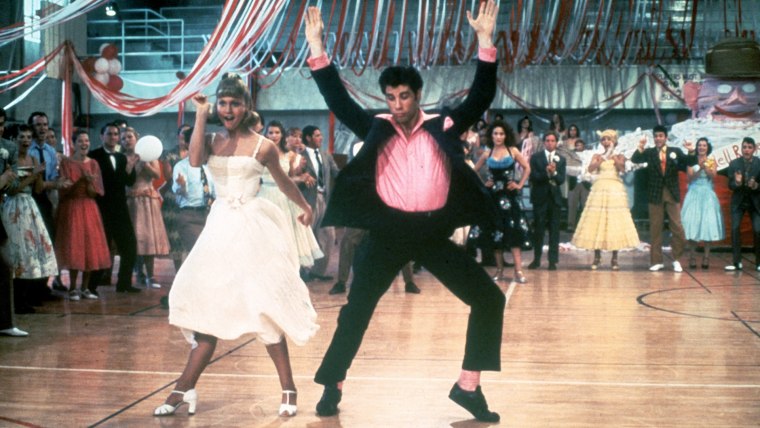 The last time the actress shimmied into those skin-tight pants? "When we did the movie," she said, laughing.
The co-stars have been pals ever since filming the beloved 1978 musical when both were in their 20s. In fact, if it weren't for Travolta, the actress revealed, her husband, John Easterling, may have never gotten around to watching "Grease."
Early in their marriage, the couple were dining at Travolta's house when the businessman confessed he'd never seen the movie.
"And John Travolta said, "Seriously? Where were you? Up — up the river on the Amazon or something?" the actress recalled laughing.
After dinner, Travolta invited the couple aboard his plane, where he had dessert and a surprise screening waiting.
"He had 'Grease' playing on the television," recalled Newton John. "So (my husband) got to watch it with the both of us on John's plane."
Easterling, naturally, gave the movie two thumbs up.
Recalled the actress, laughing, "He said, "This is a really good movie. I can see why people like it."