Olivia Munn is not engaged to Green Bay Packers quarterback Aaron Rogers. Not yet, anyway — though they have been dating since May 2014.
But that can be something that's a little hard to convince certain people, like the tabloid press and, well, her mom.
MORE: Olivia Munn: I drink with Hoda to prepare for 'Newsroom'
So the actress (you probably know her from "The Daily Show" and "The Newsroom"), who is currently doing press for her new film "Ride Along 2," decided to shut down all the rumors (largely started by OK! Magazine) at once — by way of a hilarious text message exchange with mom:
(Chance is Munn's rescue dog.)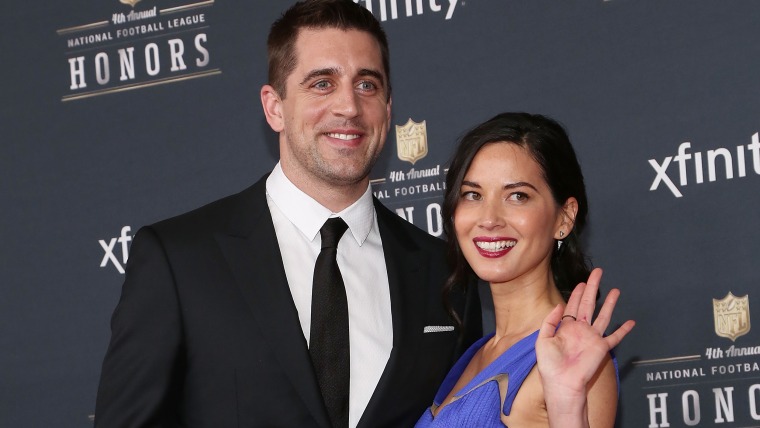 "Answering yes or no to personal questions can be tricky because if you say 'No' it means whenever you say 'No comment' that kind of becomes your default 'Yes'. But since I'm doing press for the next few days, I didn't want to have to answer the same question over and over. So instead, I'm going to let my text conversation with my Asian mom help me out," Munn wrote in the caption to the photo (her mom has Chinese ancestry).
MORE: Sit! Stay! Aww! Olivia Munn says she's been 'Tiger Mom-ing' her adorable rescue pup
Munn isn't the only actress to share some heartwarming (and hilarious) text exchanges with mom. Reese Witherspoon has done it a couple of times, to our delight.
Keep sharing the love, and the texts, celebs!
Follow Randee Dawn on Twitter.