You can always count on Olivia Munn to bring the laughs when she stops by TODAY. But on Friday, she didn't just have us laughing — she had us aww-ing, too.

That's because the actress brought (along with her sense of humor) her unbelievably cute pooch, Chance, with her for a sit-down with Hoda Kotb and Carson Daly.
"He was rescued from a puppy mill," she said of the tiny Cavalier King Charles spaniel. "His name is Chance because he got a second chance, and he is just the entire world."
If it sounds like she was overselling the little guy with that last line, think again. Although she's only had him for two months, her Instagram feed proves he's taken over her world, at least.
But Chance is more than a pretty face. To prove that point, Munn showed off his skills on the show.
"You want to see some tricks?" she asked before having him sit, shake and lie down. "I just want to show you because I've been Tiger Mom-ing him."
Munn bragged that the routine marked the dog's first performance on TV.
"He's going to get paid though, right?" she deadpanned afterward. "This is not a free dog. We make money now"
And they're worth every penny!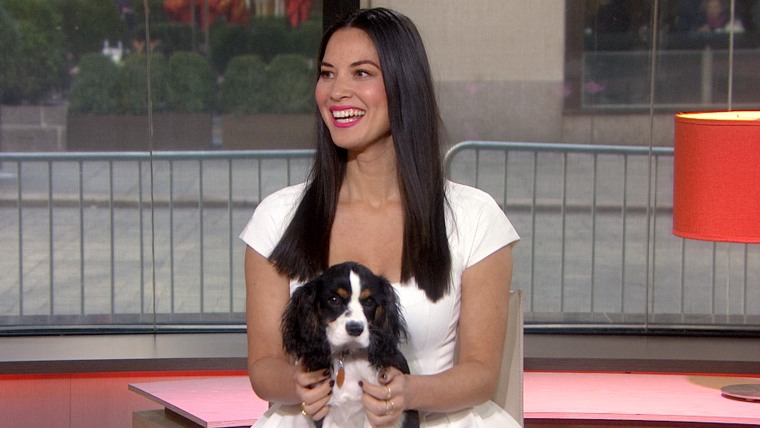 See more from Munn when her new flick "Mortdecai," also starring Johnny Depp, Ewan McGregor and Gwyneth Paltrow (but unfortunately, not Chance), opens January 23 in theaters nationwide.
Follow Ree Hines on Google+.