Olivia Caridi, the Texas newscaster who became this season's resident villain on "The Bachelor," is reflecting on her experience on the show.
Caridi, 23, who was sent home on last night's episode of the ABC hit starring "Bachelor" Ben Higgins, said in a recent post on her website that she was on the show for all the "right reasons."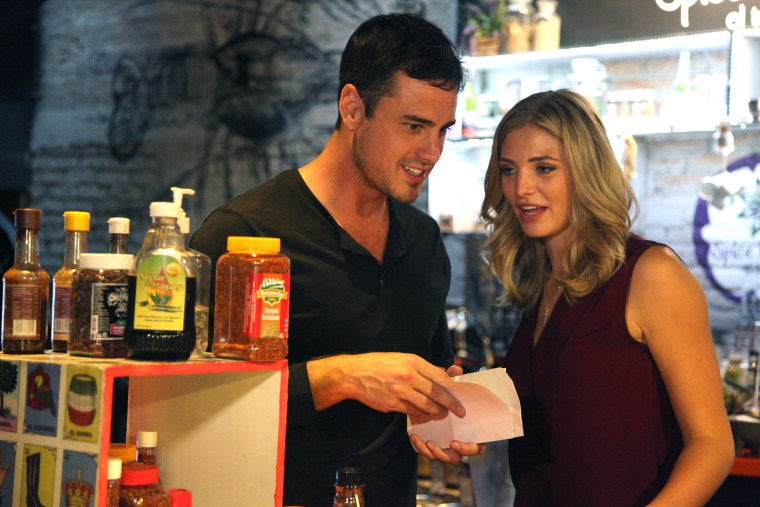 "I love the show and I am a hopeful romantic," she wrote. "Meeting Ben Higgins was a 'limited time offer' and I wanted to try to have it all. The opportunity to meet Ben was now or never."
RELATED: 'Bachelor' Ben Higgins: Kissing multiple women 'makes you feel really weird'
Caridi addressed some rumors that have been circulating since her appearance on "The Bachelor," namely that she broke up with a serious boyfriend so she could be on the show — she insists that didn't happen. And even though all those rose ceremony gowns look expensive, Caridi said she didn't break the bank for her wardrobe.
"I don't have $40,000 to spend on clothing," she wrote, adding that she instead sought help from a stylist friend. "I am a journalist who is just starting a career, and my bank account reflects that."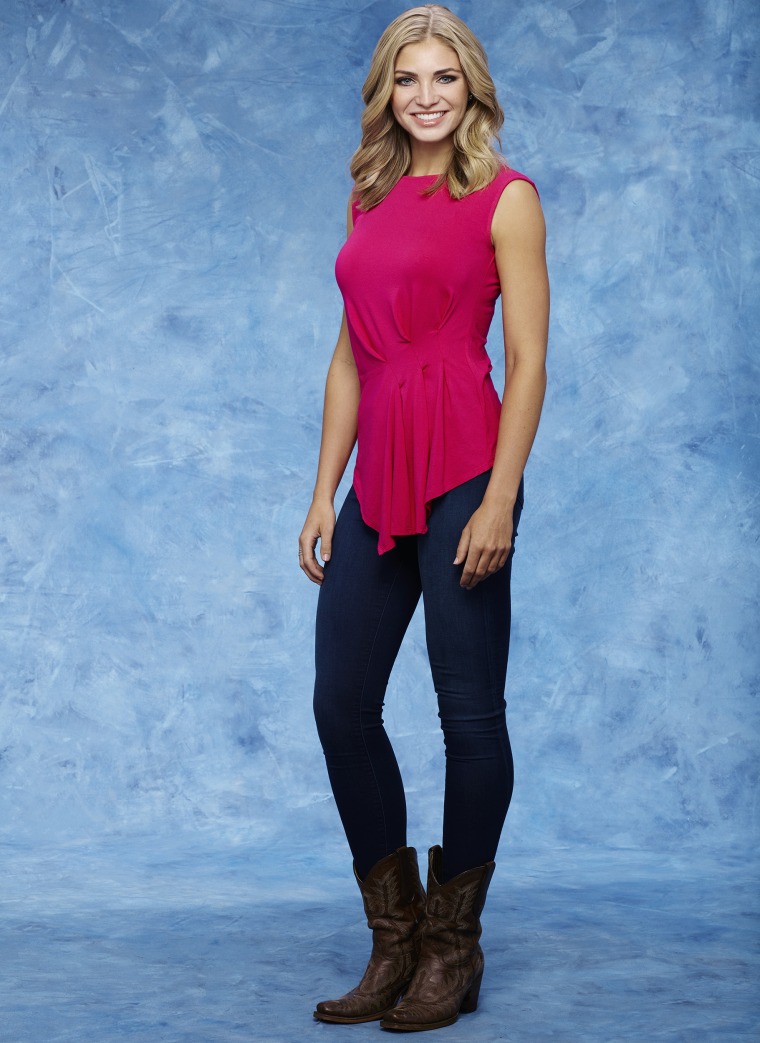 Higgins shocked fans when he said goodbye to Caridi, who was convinced she'd found her match in the sensitive "Bachelor." On the show, she'd opened up to him about being an introvert who prefers reading books to socializing, a topic she's also addressed on her blog.
RELATED: Former 'Bachelor' Chris Soules offers advice for Ben Higgins
"I enjoy solitude," she wrote in one entry. "I often feel alone in a crowd. I'm an old soul. I'm more of an observer than a talker. The list goes on. Do some people misunderstand me because of that? Yes. Do some people wonder how a broadcast journalist could be the 'quiet type'? Absolutely."
Now that her exit from the show has aired, she's free to move on from the hype that comes with being on "The Bachelor" — but not before taking in last night's episode, which she tweeted about.