"This Is Us" fans have had two seasons to get to know and love (and grieve) Jack Pearson on the tearjerker drama, and now, it's practically impossible to imagine anyone other than Milo Ventimiglia playing the part of the show's patriarch.
But before the actor landed the role, there was another man up for it — and he almost got it.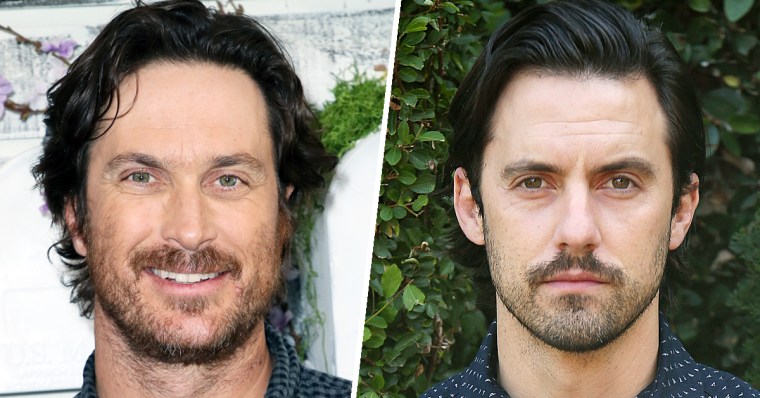 Oliver Hudson, who currently stars opposite Jenna Fischer on the sitcom "Splitting Up Together," not only read for the part of Papa Pearson, he was even invited back to do a screen test alongside the series' leading lady.
During a recent interview with the Ladygang Podcast, he opened up about why it didn't work out.
"So I went in and read, and it went very well," he said. "They wanted me to come and do a chemistry read with Mandy Moore."
There's no doubt now that the role would have been a big catch for the actor, but he bailed on it for what seemed like an even bigger catch at the time.
"This will tell you how much I love to fish," he said with a laugh. "I had a 10-day fishing trip planned. It's my life! Fishing is a big part of my life and it was this 10-day fishing trip and my agent says, 'We have to test, and they really like you, and this, this and that.' And I said, 'Ooh, I'm supposed to go on a fishing trip'… And he's like, 'Ok, yeah … so? I mean, this is a big thing.'"
Hudson's response? "You know what? I'm going to do my fishing trip."
As for Ventimiglia, he knew he wasn't the first choice for Jack, but he didn't let anything stand in his way when he got the chance to try out for the part — not fishing and certainly not shaving.
"Apparently I wasn't who they were looking for," he revealed in a chat for Variety's Actors on Actors series last year. "They wanted somebody completely different. I walked in with my beard and my long hair and set my motorcycle helmet down and they went, 'Who is this guy?'' ... I think they just saw something different than someone who had practiced the words, and they picked me."
And they picked his beard, too! After all, Jack's facial hair turned out to be the perfect way to quickly let viewers know where they are in the show's time-hopping plot.