Adrien Brody's acting chops may have helped him land the title role of Harry Houdini in a new miniseries about the master illusionist, but his pencil chop surely sealed the deal. 
In a visit to TODAY Monday to chat about the project — which goes behind the curtain to chart Houdini's early-1900s rise to fame as a stunt performer and magician — Brody proved he has magic powers of his own.

"I'm now going to attempt to break this pencil with a dollar bill," the Oscar winner told Tamron Hall, folding a single lengthwise as she gripped both ends of a yellow No. 2.
"Will I lose a limb?" Hall asked nervously.
"Not if you are careful and do what I tell you," Brody replied coolly.
Sure enough, after two dramatic tries, his dollar broke the pencil in two.
How did he do it? We may never know. Like the brilliant escape artist he portrays, Brody disappeared before we could ask him for the secret behind his sleight of hand.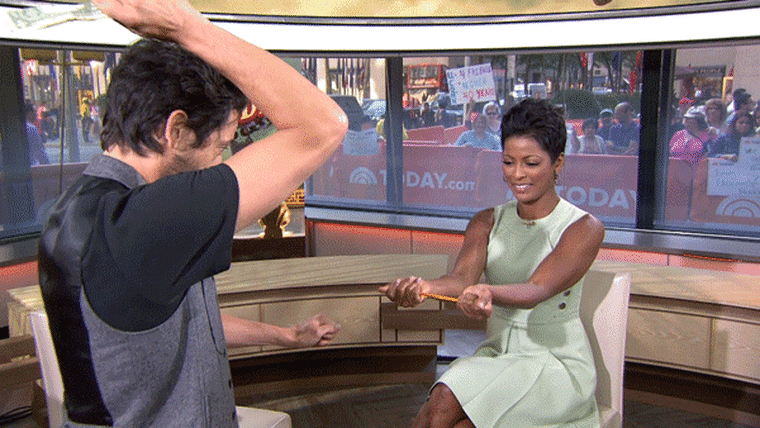 Part one of "Houdini" premieres on the History Channel Sept. 1 at 9 p.m. ET.