Ellen has ways of getting people to bare it all. And lest you question her abilities, remember that she did it with TODAY's Matt Lauer already.
Now she seems to be getting the rest of the TODAY team to reveal it all on her show, whether they like it or not!
RELATED: Nudie-patooties! KLG, Hoda bare it all?
At least, she does it with a little bit (OK, a lot) of help from fancy TV editing techniques. For example, on her Wednesday show the always-pranky host Ellen "showed" Kathie Lee Gifford, Hoda Kotb and Regis Philbin appearing on TODAY ... completely nude!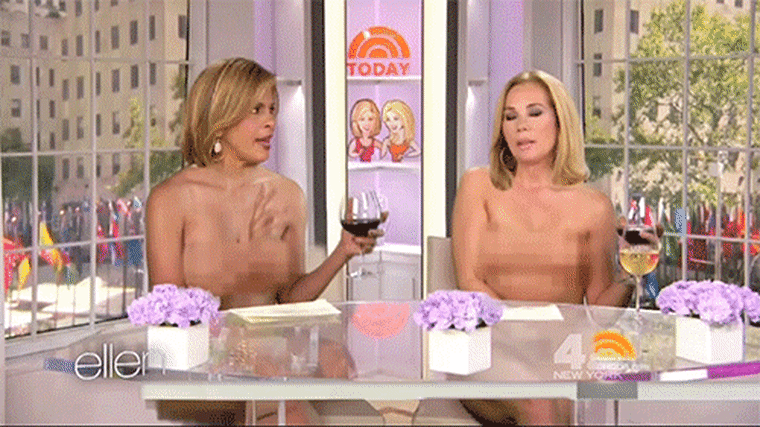 It came out of nowhere — Ellen was rolling her eyes a bit at the notion that Miley Cyrus wanted to hold an all-nude concert. But, as she added, the idea was catching on. "Look what they've done!" she said, and the show cut to a "clip" from the fourth hour of TODAY in which the ladies and Regis were in their altogether.
RELATED: Ellen pranks Matt — again! It seems revenge is a dish best served naked
"She's right, nobody wants to see that!" laughed Kathie Lee once the clip aired on TODAY Thursday. "Oh, my gosh that's funny."
"How do we do it day after day?!" said Kathie Lee and Hoda together.
RELATED: Ellen DeGeneres airs '100 percent real' clip of Roker in 'Fifty Shades of Grey' garb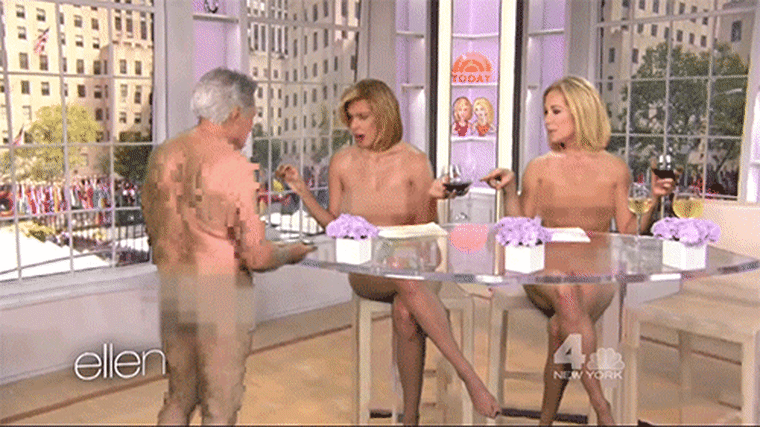 Now, we know the ladies aren't against the idea of pranking people into thinking they're doing the show in their altogether, but we promise, this never happened!
Follow Randee Dawn on Twitter.