Could Janice's laugh BE any more memorable?
It's been 12 years since "Friends" went off the air, but even if you haven't watched a single episode since then, it's likely you can still imagine it. Just close your eyes, think of her and that rapid-fire bleat will creep back into your consciousness.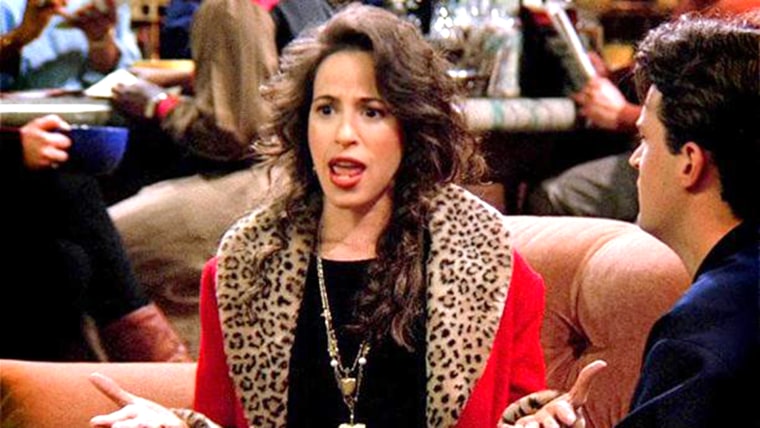 But as it turns out, that unforgettable guffaw wasn't part of the script. Maggie Wheeler, the actress who brought Chandler Bing's cringe-worthy girlfriend to life on the long-running sitcom, crafted it on the spot when she showed up on set.
"(It) happened organically in the first rehearsal, because I needed to find a way to laugh, because Matthew Perry is so funny," Wheeler (who doesn't sound a bit like her on-screen alter ego in real life), told ITV's "This Morning."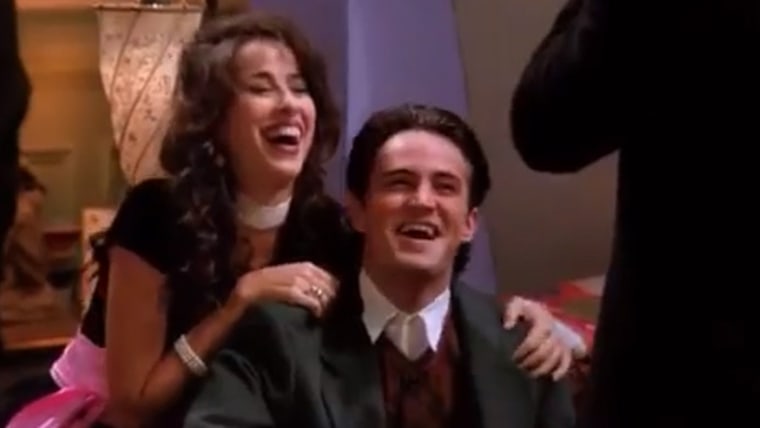 RELATED: David Schwimmer: 'Friends' fame 'messed with my relationship to other people'
So that nasally sound was born out of necessity.
"Working with him, I knew right away, I thought, 'This guy's gonna make me laugh on set. I've got to be prepared. What am I going to do?'" she recalled. "I created Janice's laugh just as a safety measure for when Matthew made me laugh."
And that safety measure was part of what ensured her character, who was never meant to be more than a one-off foil for Chandler, returned again and again.
RELATED: 'Friends' official reunion photo is here! See cast together at James Burrows tribute
"It was always a surprise that she continued to have a life on the show" Wheeler admitted. "I was always so thrilled every time the writers decided to bring me back. It started out as a one-shot deal — come in, do one episode — and out of that came 10 years of this extraordinary, joyful experience."
For her and viewers alike.
Follow Ree Hines on Twitter.