Steve Harvey says he's a CLO — Chief Love Officer — and it's easy to see how he earned the title.
In addition to having his own relationship site, writing books on amour and devoting the whole month of February to romance on his self-titled daytime talk show, Harvey is simply overflowing with love for his spouse.
In fact, he just couldn't contain his emotions during a Monday morning visit to TODAY. He looked straight into the lens and told Marjorie, his wife of almost eight years, just what her thought of her — Barry White style.
"You know, baby, I just wanted to say to you, you are simply the air that I breathe," Harvey freestyled to the camera.
"You are the reason I live; the reason I awaken in the morning. You're more important to me than sunshine itself. Without you, I could see myself with no one else. I love you girl, and I always will. Yeaaah."
CLO, indeed!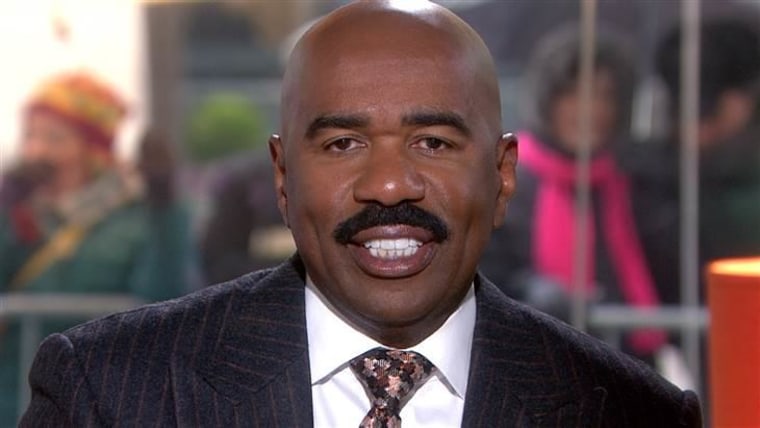 Harvey went on to reinforce his love credentials on TODAY by dishing out relationship advice to others in need, including one couple who just got engaged on the plaza Monday.
How did Harvey learn the lessons he passed on (like the gem "you can be happy, or you can be right")?
"I've made a lot of mistakes to learn how to get it right," he explained.
Check out the clips to hear it all for yourself.
Follow Ree Hines on Google+.