The highly anticipated Netflix follow-up to "Gilmore Girls" is still months away, but some fans feel certain they've already figured out one major plot point: Someone has a bun in the oven — or maybe just an apple on a stack of Pop Tarts.
It's hard to say for sure.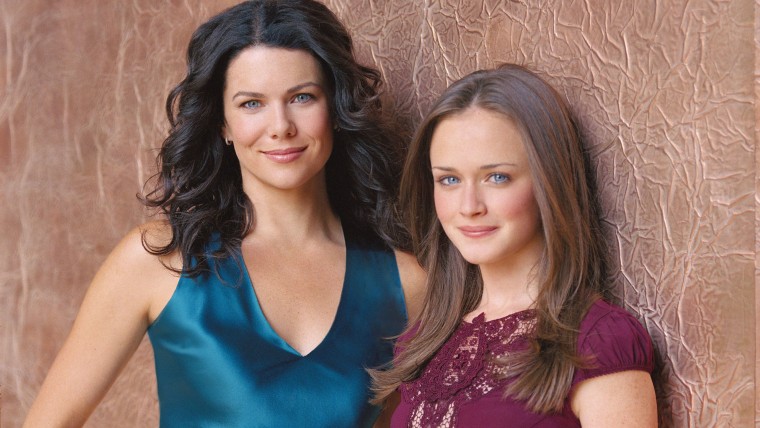 Either way, there's baby buzz in Stars Hollow.
RELATED: What does Stars Hollow look like now? New 'Gilmore Girls' photos give sneak peek
It all started when the show's official Instagram account posted a teaser photo — straight from Lorelai's kitchen table — that only die-hard fans could fully appreciate.
"Pop-Tart appetizers to hold us over 'till the pizza comes," the caption read. "And one apple."
While the image appears to be a clear nod to a Season 1 episode of the series called "Concert Interruptus," wherein Lorelai presents Rory and her pals with that precise platter, some have argued that the apple is picture proof that the single mom will soon be a mom again.
"Lorelai is pregnant!" commenters speculated. "There's a baby on the way!!!"
RELATED: Melissa McCarthy: I'm returning to 'Gilmore Girls' and it's 'gonna be amazing'
If that seems like a long leap of logic based on one photo, there are a couple of important facts to keep in mind. Firstly, Lorelai Gilmore is a junk-food junkie. Secondly, in the past, she's confessed that an apple craving is a sure sign of pregnancy — since the only other time she wanted the forbidden fruit was when she was pregnant with Rory.
But maybe Rory's the one pregnant this time. Or maybe no one is!
Expect the speculation to continue until "Gilmore Girls: A Year in the Life" finally comes to Netflix on November 25.
Follow Ree Hines on Twitter.