If Ellen DeGeneres' last "Fifty Shades of Grey" gag, which saw TODAY anchor Matt Lauer digitally decked out in bondage gear, left you laughing (and hitting the replay button — repeatedly), get ready for more giggles.
On Tuesday's "Ellen DeGeneres Show," another member of the TODAY family found himself sporting leather, tassels and more. Not much more, mind you.
WATCH: Ellen DeGeneres spoofing Al Roker and "Fifty Shades of Grey"
n the clip, weather guru Al Roker is seen delivering the latest forecast on TODAY, but he's not exactly dressed for the cold front currently slamming the East Coast. In fact, his tiny black shorts just won't stay put.
"They seem to be riding up his cheeks or something," DeGeneres said with a devious grin before declaring the unbelievable — and, of course, unreal — video "100 percent real."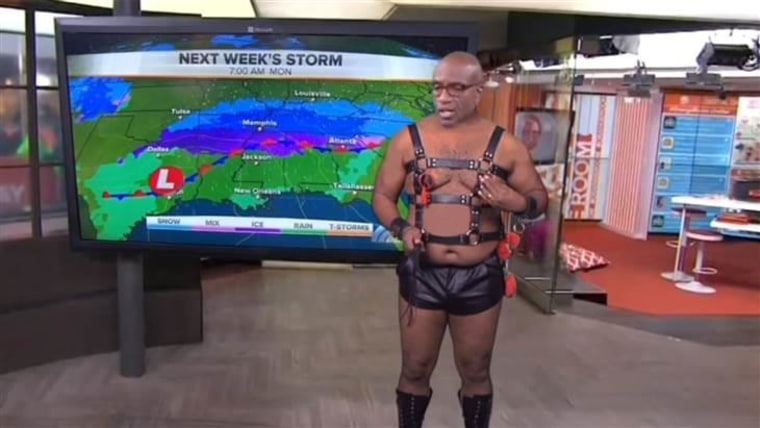 "There was a little chafing," Roker joked after seeing the gag for himself.
We can only imagine!
See it all for yourself, and then keep the "Fifty Shades" of fun going by watching that earlier clip all over again.
Follow Ree Hines on Google+.