If John Krasinski has his way, fans of "The Office" could get a very special Christmas present.
Krasinski, who won our hearts as the cheerful, romantic Jim Halpert in NBC's "The Office," which ran from 2005-13, says he's ready to take up his old role — particularly if the show comes back as an epic Christmas special.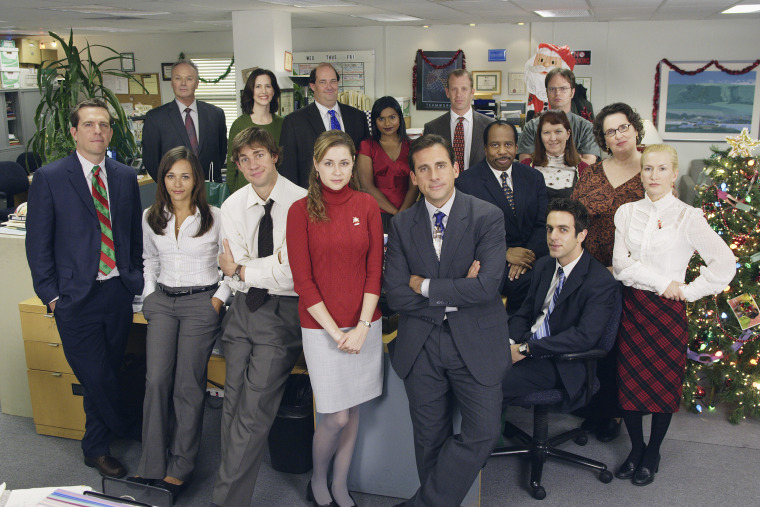 "The U.K. thing that I have always pitched and wanted to do is that Christmas special thing, where we do a Christmas special this year and then two years from now, or three years from now, we do another one," he told IndieWire Monday. "I love that idea (of) coming back (and) finding out where everybody is. I would totally be down for that."
Not that Krasinski isn't busy enough: he and wife Emily Blunt are starring in the new thriller "A Quiet Place," and he's preparing to play the title character in Amazon's "Jack Ryan." Plus, he spends a fair amount of time re-watching Blunt's 2006 film "The Devil Wears Prada."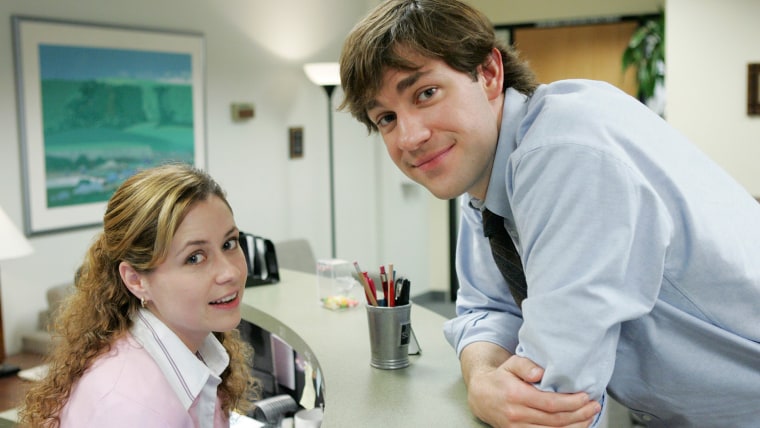 But he'd make time for "The Office" (and Pam, of course), we're quite sure.
"It's one of those things where I'm sure people don't believe me when I say I would totally do it, because the truth is I would totally do it," he told IndieWire.
"Right until the end, we were a family, we were emotionally connected, we all cried our eyes out on the last day," he added. "Yeah, we were all moving on to other things, but not because we wanted to get off the show. It was sort of a magical existence."
Follow Randee Dawn on Twitter.