Hollywood actresses often go blond, but it's rarer for men to bleach out their locks. Channing Tatum is the exception. For a role in the upcoming film "Jupiter Ascending," the brunette star of "Magic Mike" and "21 Jump Street" sports blond locks, a goatee, and perhaps strangest of all, prosthetic pointy Spock ears.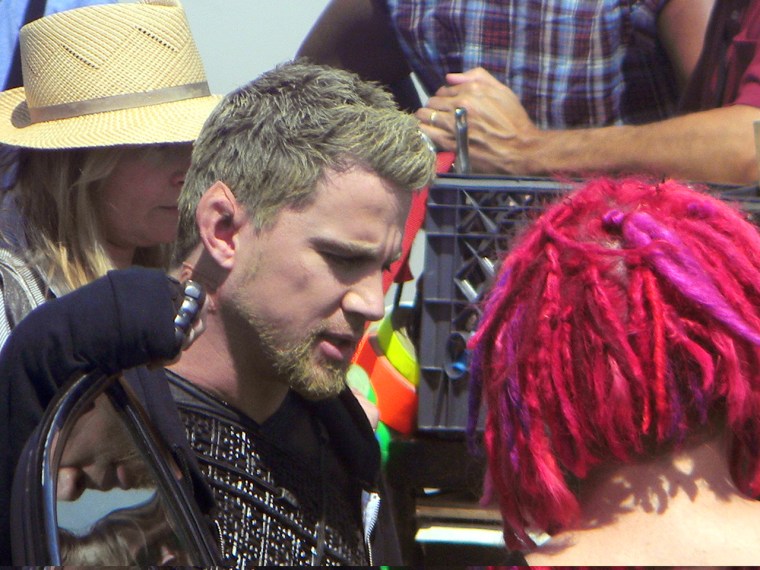 Tatum plays Caine, a half-albino warrior with wolf DNA (probably explaining the pointy ears). He stars in the sci-fi film along with Mila Kunis, who plays a janitor who learns she has a genetic destiny to fulfill. The film is being directed by Lana and Andy Wachowski, best known for "The Matrix" movies.
The hunky actor has danced, fought and even stripped his way into the hearts of millions, via films like "Magic Mike" and "White House Down."
Some photos show co-star Kunis laughing at Tatum's pointy ear add-ons. And Britain's Daily Mail said the ears gave Tatum a "slightly elvish" appearance.
"Jupiter Ascending" is set for a July 2014 release.