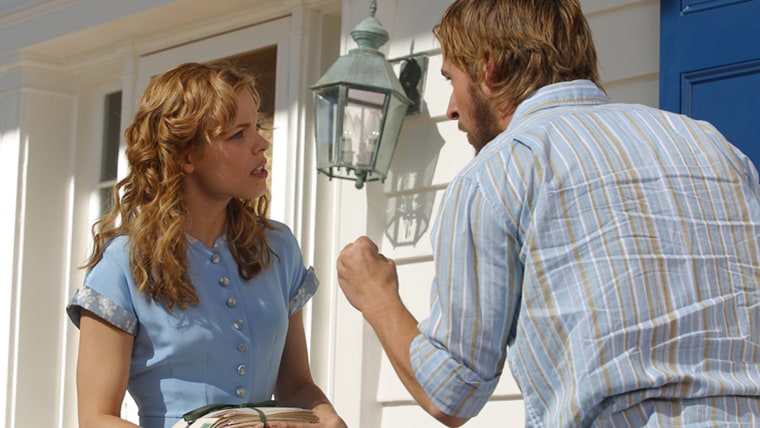 It seems Ryan Gosling and Rachel McAdams are even better actors than we realized. As director Nick Cassavetes revealed to VH1 Wednesday, while making "The Notebook" in 2004, the on-screen lovebirds had an off-camera relationship that was pretty much the opposite of lovey-dovey.
"Maybe I'm not supposed to tell this story, but they were really not getting along one day on set," Cassavetes said. "Ryan came to me, and there's 150 people standing in this big scene, and he says, 'Nick come here.' And he's doing a scene with Rachel and he says, 'Would you take her out of here and bring in another actress to read off camera with me?' I said, 'What?' He says, 'I can't. I can't do it with her. I'm just not getting anything from this.'"

Gosling mentioned his fractious early days with McAdams in an interview with The Guardian in 2007. "We inspired the worst in each other," the star said. "It was a strange experience, making a love story and not getting along with your co-star in any way."
Sign up for top Entertainment news direct to your inbox 
Cassavetes took them aside for a little discussion, and recalled, "We went into a room with a producer; they started screaming and yelling at each other. I walked out. ... I smoked a cigarette and everybody came out like, 'All right, let's do this.' And it got better after that, you know? They had it out. … I think Ryan respected her for standing up for her character and Rachel was happy to get that out in the open. The rest of the film wasn't smooth sailing, but it was smoother sailing."
Watch Rachel McAdams audition for "The Notebook"
Phew! Whatever Gosling and McAdams said to one another, it not only mended fences but made for terrific on-screen chemistry — and, eventually, off-screen: The actors ended up dating for two years.