It was a battle for the ages — or at least for daytime TV. Melissa McCarthy and husband Ben Falcone faced off against Ellen DeGeneres and wife Portia de Rossi for a rousing round of "The Not-So-Newlywed Game" on an episode of "The Ellen DeGeneres Show" airing Wednesday.
The game bore a striking resemblance to the classic "Newlywed Game," right down to tWitch — Ellen's right-hand man — taking on the role of a Bob Eubanks-esque host to the couples.
So how well does Melissa know her main man? The couple celebrates their 10-year wedding anniversary next month (and they've been together for 17 years total), but you'd never know it from their quiz answers!
For instance, who's Ben's celebrity crush? He said Jennifer Aniston, but she guessed Tom Hanks.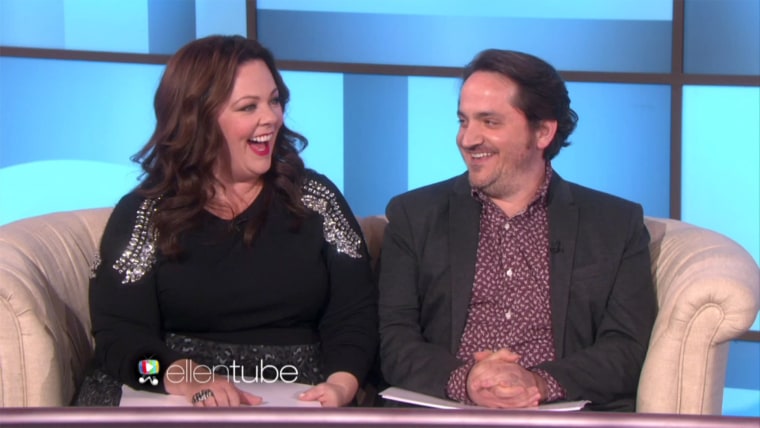 (For the record, he agreed that she was really right!)
As for Ellen and Portia, they just celebrated their seventh anniversary. Check out the clip to see how they fared in the face off.
Follow Ree Hines on Twitter and Google+.
RELATED: Melissa McCarthy suits up in 'Ghostbusters' uniform — see the first photo