He's been a movie star, a model and a video director. But it wasn't until Norman Reedus picked up a crossbow and joined "The Walking Dead," as supreme survivalist Daryl Dixon, that he became a household name.
Actually, he's still not sure he is one — and that's just fine by him.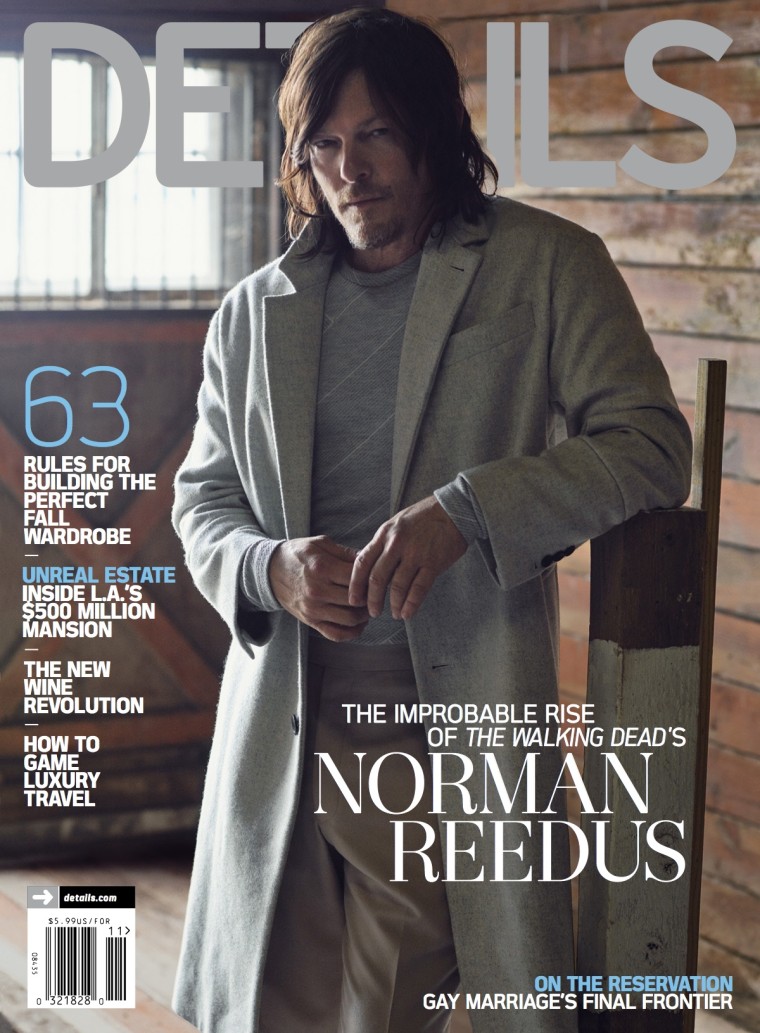 In an interview with Details magazine, the actor confessed he's not too wrapped up in the fame game. But there is one star whose path in (and out of) the spotlight he wouldn't mind following.
"I want to be Bill Murray," he said. "What a good life he has. He pops up when he wants to have fun, and then he just disappears."
MORE: Bill Murray turns 65! See his 6 most entertaining off-screen moments
As for himself, Reedus believes he's simply "street famous."
"Like, your mom doesn't know who I am, and I don't have any awards, but the FedEx guy or cops or firemen will say, 'Hey, man, I like your show!' ... I'm not People's sexiest dude."
There are fans who would say that last sentiment is just a technicality, since he hasn't been selected yet, but then again, Reedus' reluctance to see himself as a star or a sex symbol is part of his appeal.
MORE: 'Walking Dead' star Norman Reedus forges friendship with fan who'd lost her hair
As for his look, sexy or not, Reedus feels it's part of his complex on-screen persona.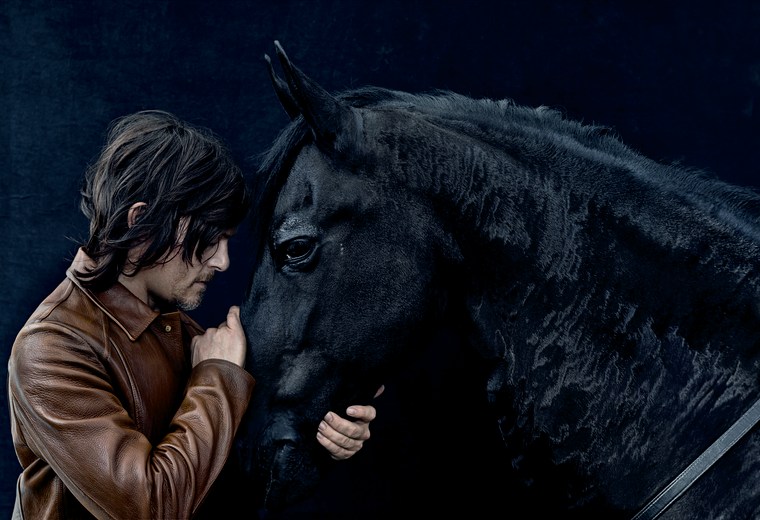 "I look like a bad guy, but I'm a good guy, so I get a lot of bad-guys parts who are good underneath — good guys doing bad things," he said.
Which is why he's so comfortable as Daryl on "The Walking Dead."
MORE: 'Walking Dead's' Norman Reedus gets pranked with real zombie scare
"They'll kill me whenever they want," he said of the series with a high body count. "I would hate to leave the show. I would play this role until I'm 80, I really would. And I could."
The new issue of Details, with Reedus on the cover, hits newsstands nationwide Oct. 27.
Follow Ree Hines on Twitter and Google+.