A great nonfiction book is a ticket to a world you'd never be able to explore otherwise. It's an all-access backstage pass to life with your favorite singer or band, a chance to sit in the director's chair at your favorite TV show.
It can be a hidden-camera view into a job or subculture that doesn't usually allow spies. Sometimes it's a time-machine trip back to a fascinating real-life event, told with all the tastes and smells of reality, leavened with the accumulated knowledge of all the decades that have gone by since then.
It's a shame, then, that so many of us have the opposite view of nonfiction, thinking of it as drearily dull books you were forced to read for classes even the teacher obviously didn't like very much. We've left those dusty days behind and chosen a selection of new nonfiction only the hippest schools included in their curriculum — strippers, jeans, Elvis, Johnny Cash, reality show "The Amazing Race" and more. Pick up your backstage pass here.    —Gael Fashingbauer Cooper, Books Editor
Strippers uncovered
If you think the world of adult entertainment is populated with soulless bimbos, think again. In "Indecent: How I Make it and Fake it as a Girl For Hire" (Seal Press, $15), blogger Sarah Katherine Lewis presents an honest, graphic, hilarious and poignant look at life as a stripper, erotic masseuse and adult-video star.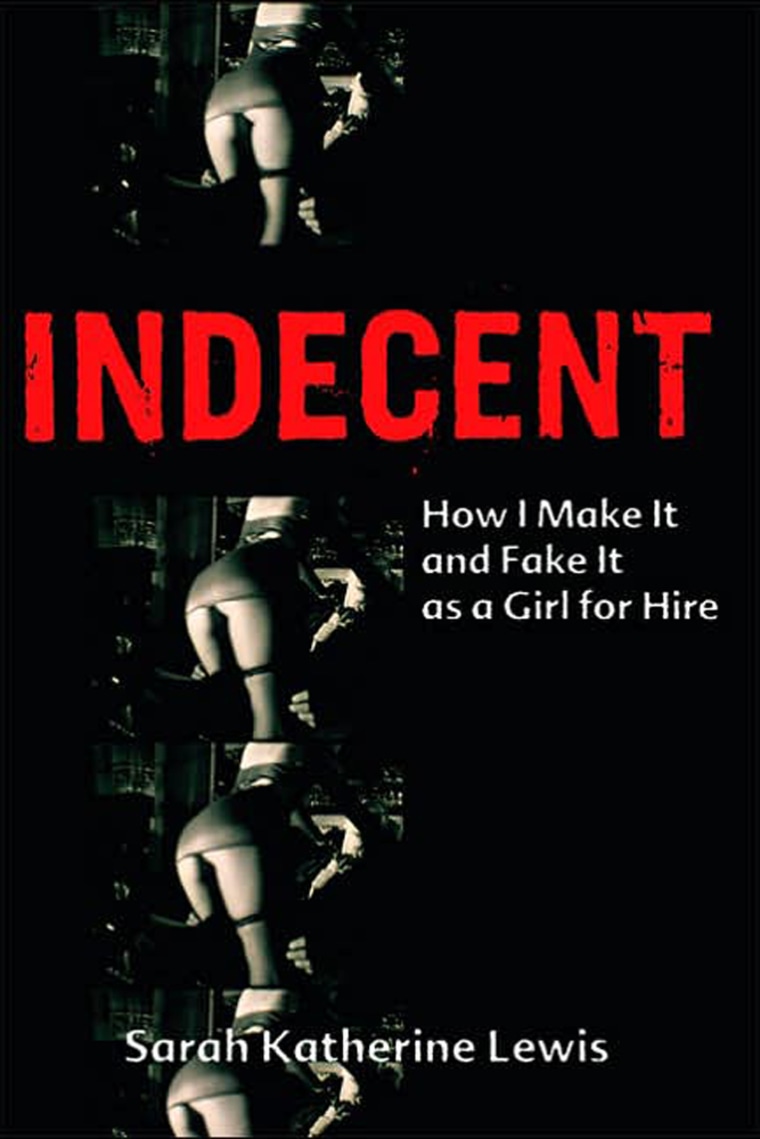 Tired of working as an underpaid Seattle barista, Lewis decides to make a change — and does she ever. She starts small — at a seedy "tanning salon," where the girls dance for customers in private rooms. Lewis pulls no punches in describing what's involved in her performances, meaning you may want to think twice before reading this book in a public setting where someone can read over your shoulder. Lewis' feelings about her body change throughout the book; at first she thinks she's too overweight and tattooed to be considered sexy, but she learns to appreciate her own body. The limits of what she will and won't do also changes — she pushes herself farther and farther — so that near the end of the book, she's working at an erotic massage parlor, helping men achieve their happy endings.
Where the book falters is when Lewis feels the need to draw conclusions about life as a girl for hire. By attempting to summarize, she actually ends up saying less than she has by simply describing the life she lived. Nevertheless, the book offers a fascinating look at the person behind the pole.     —Paige Newman
The King is deadDoes the world need another book on Elvis Presley? An Amazon.com search turns up 3,940 tomes on the King of Rock and Roll. Even allowing for twice-listed titles and sheet music, that's a lot of documentation on one guy, who despite his unarguable cultural influence, only lived to age 42. Yet this fall produces one more: Charles L. Ponce de Leon's "Fortunate Son: The Life of Elvis Presley" (Hill and Wang, $26).
Neophytes take note, only two Presley biographies are required: "Last Train to Memphis" and its follow-up, "Careless Love," both by Peter Guralnick. And Ponce de Leon seems to know it — he quotes Guralnick copiously. The "Fortunate Son" author attempts to stake new territory, placing Presley within with the cultural context of his impoverished Southern childhood and America's emerging mass culture. The book argues that Presley was a participant in his fate, not the victim of Colonel Tom Parker's exploitation. Still, it's hardly worth the debate.
"Fortunate Son" covers the bullet points of Presley's career, and is a shorter read than Guralnick's books. But Ponce de Leon's writing is tedious and didactic. If you want more on Presley, pick up Priscilla Presley's "Elvis and Me" for dirt, or the photo book, "Elvis 1956 Reflections" for a visceral understanding of the King's reign. But skip "Fortunate Son." Everything in it you already know from either the countless Presley TV movies or freshman history class.    —Helen A.S. Popkin
Eliminated from the 'Race'
The "completely unauthorized" line on the cover of Adam-Troy Castro's "My Ox is Broken!" (Benbella Books, $18), a book about the CBS reality show "The Amazing Race," suggests its pages contain secrets someone does not want readers to know. Alas, the book rarely reveals anything that was not already broadcast on national television. (The title comes from an infamous quote spoken in season five, by jerky contestant Colin.)
Castro is good at categorizing, but not at summarizing; his accounts of each leg of every race are rapid-fire yet boring, evidence that it's all too difficult to translate the show's heart-stopping tension and drama from the screen to the page. Why read when you can watch? The cute team names, overeager attempts at humor, grammatical errors, and awkward editorial comments don't help, making the exercise seem amateurish. (Sample sentence: "Umm, Monica ... sleazeballs they may be, that being a matter for opinion, but the Yield is not sleazy.")
Most behind-the-scenes information comes from the interviews with cast members, which tend to focus on competitors' behavior or choices during the race, and demonstrate that Castro knows the show. Beyond that, though, there's little insight a fan of "The Amazing Race" doesn't already have, and the unfortunate part is that "My Ox is Broken!" targets an audience of people who already love the series.
The book's real value is in its comprehensiveness as a quick reference guide. Desperate to know what time Colin and Christie checked in to the sixth pit stop during season five? Need a list of every location the race has ever visited? You'll find answers. But beyond that, rent the complete-season DVD sets.    —Andy Dehnart
Walking the lineWhile the recent film "Walk the Line" left viewers with the fantasy that Johnny Cash's battle with addiction ended in the late 1960s, "Johnny Cash: The Biography" (Da Capo Press, $26) exposes the singer's lifelong struggle. Even in later years, as the Man in Black worked on his seminal "American Recordings" sessions, author Michael Streissguth notes that pain pills "wrapped around Cash's mind like a viper."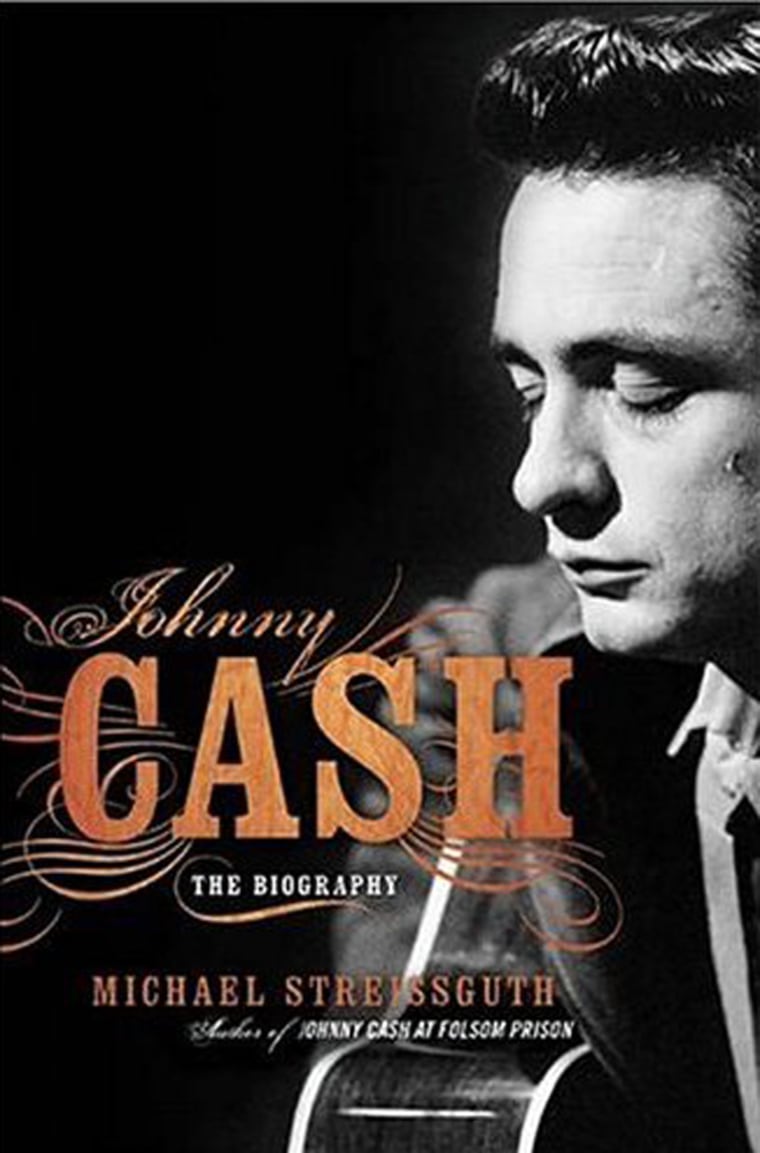 In this, Streissguth's second book devoted to Cash, the fairytale veil is lifted from legend's marriage to June Carter Cash. Yet the darker picture of the famed relationship, which included infidelity, still portrays the couple's love and devotion. In the book's final chapters, remarkably unguarded interviews with Cash's daughters allow a glimpse into his grief upon losing his wife, the effort of surviving without her, and his own decline.
In his previous work, "Johnny Cash at Folsom Prison," Streissguth focused solely on the events surrounding the 1968 album of the same name. Here he presents an objective and revealing account of Cash, from his early life as the son of a poor cotton farmer to his last days.
This chronicle appeals to more than just diehard fans. It isn't bogged down by endless stats of Cash's career (there's not even a mention of his numerous Grammy awards). Instead it tears down the myth of the Man in Black and tells the story of the real, imperfect man behind it.     —Ree Hines
No big thrillsComic Wendy Spero originally used anecdotes about such matters as her mother's boyfriends, her own OCD, and her conflicted feelings about the deceased father she never knew into a pair of one-woman shows — "Microthrills" and "Who's Your Daddy?"  She's since adapted those into "Microthrills" (Hudson Street Press, $22). The title refers to the pleasure Spero derives from unremarkable things: "There are few traditional outlets for thrill-seekers like me, so I find excitement where it feels more manageable — in a world filled instead with bursting rubber chickens, smelly markers, and edible babies … It is my small, safe, fun compromise between adventure and banality."
Spero's book is a small, safe compromise between adventure and banality, too — not so uproarious that one risks physical injury from laughter, but cute enough to sustain interest. The degree to which the reader enjoys the book will be in direct proportion to how little Wendy's and her mother's character quirks grate on you. Mrs. Spero is apparently a lifelong New Yorker, but is terrified of the subway and suspicious even of cabs after dark. Wendy Spero, in young adulthood, distinguishes herself at her office job by leaving sticky traces of her candy addiction on every surface.
A person who has no patience for women's learned helplessness will not finish Spero's book. But if you can think of Wendy as a fictional character as opposed to an actual person who planned to live in Los Angeles without knowing how to drive, "Microthrills" could be an enjoyable, yet forgettable, read.    —Tara Ariano
'Jeans' could use some alterationsThe topic of "Jeans: A Cultural History of an American Icon" (by MSNBC.com contributor James Sullivan, $26, Gotham Books) would seem to be a sure bet as a subject for non-fiction. It's a history of denim dungarees, an article of utilitarian clothing in almost every closet in the world. But the too-cute book, printed in blue text with sparse, uninspiring historical photos, overreaches. It's got plenty of history: you'll find out what pants of the late 1800s looked like, how they were stitched, what was on their labels and what hyperbolic advertising slogans were used to sell them. Rarer is human insight into the figures who made jeans significant, from the colonies to Calvin Klein.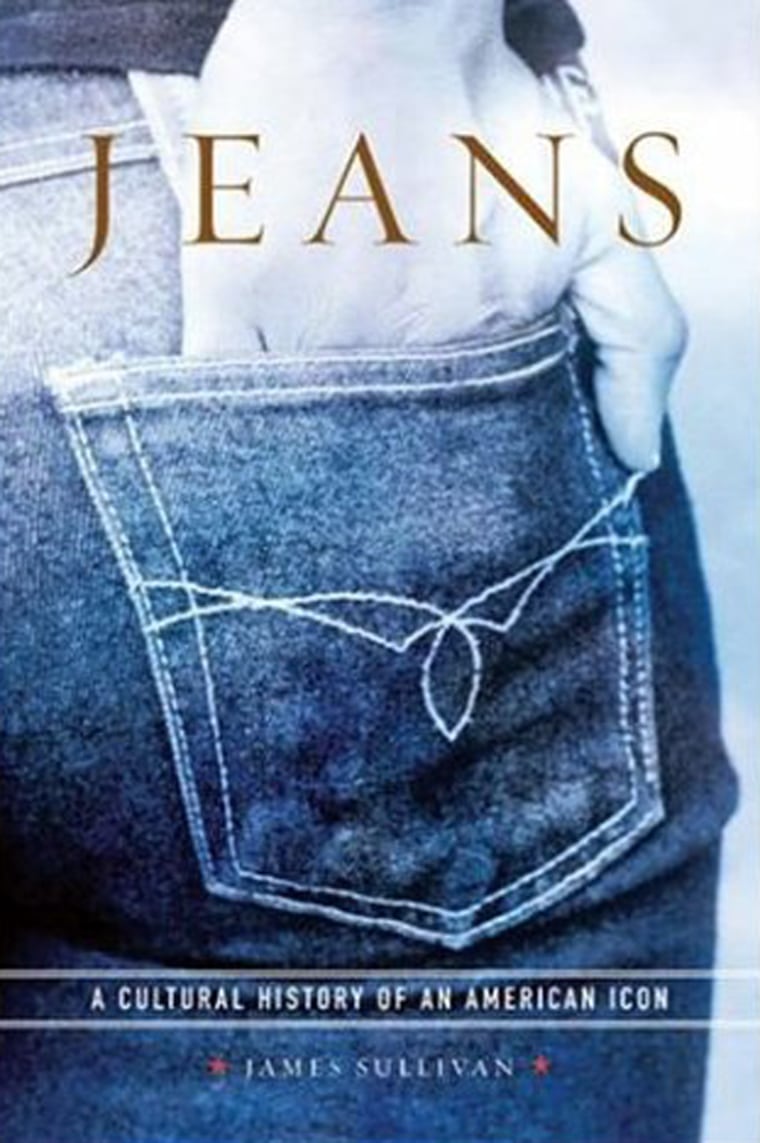 By the time the book reaches the present day, where low-rise jeans, baggy denim and $500 collectible jeans have blindsided companies like Levi Strauss & Co., the book has become wearying in its attention to trivia over storytelling. Sullivan also fails to convincingly show that jeans are any more American than iPods, tax evasion or cheeseburgers. He writes, "Paul Bunyan wore jeans. So did the Marlboro Man and Howdy Doody, Jackson Pollock and Andy Warhol." They probably also all wore underwear too; do boxers or briefs also signify a unique form of American individualism?
For every promising chapter on the "Sticky Fingers" album cover or the influence on cowboy wear on American culture, there's an uninteresting section about indigo manufacturing or hipster teens from the 50s with their crazy pegged pants. The subject gets away from Sullivan, who fails to nail it with more than a catalog of well-researched facts and too-brief portraits of obsessive collectors and designer jean dealers.    —Omar L. Gallaga