Don't buy a toaster oven for Pamela Anderson and Tommy Lee quite yet.
The busty actress was surprised to read multiple reports this week that she and ex-hubby Tommy Lee are getting hitched again. Her boyfriend, actor Stephen Dorff, was also none too pleased. There was even one report that Lee confirmed the alleged engagement in an e-mail.
"I'm already committed to two other men," Lee told a friend when denying the rumored marriage. "My kids."
"It's been frustrating for Pam because even many of her friends are calling to congratulate her, only to learn there will be no wedding bells," a close buddy of Anderson's tells The Scoop. "She and Tommy get together regularly with their kids and as a result there is speculation about them getting re-hitched."
The friend said the two will be appearing, for example, together at a "roast" benefit for Anderson's pet charity, PETA, to be broadcast on Comedy Central on Aug. 14.
Baby, you can't park my car
Paris Hilton apparently doesn't think clean cars are hot.
A valet refused to park the partying heiress's Land Rover because it was just a mess.
The SUV was filled with Hilton's personal stuff — some very personal.
"There must have been at least 100 magazines, but more shocking than that, make-up, cell phones, handbags and clothes, including a lot of underwear," a source told the London Daily Record. "We had to turn her away because it's company policy not to touch that kind of stuff."
Notes from all over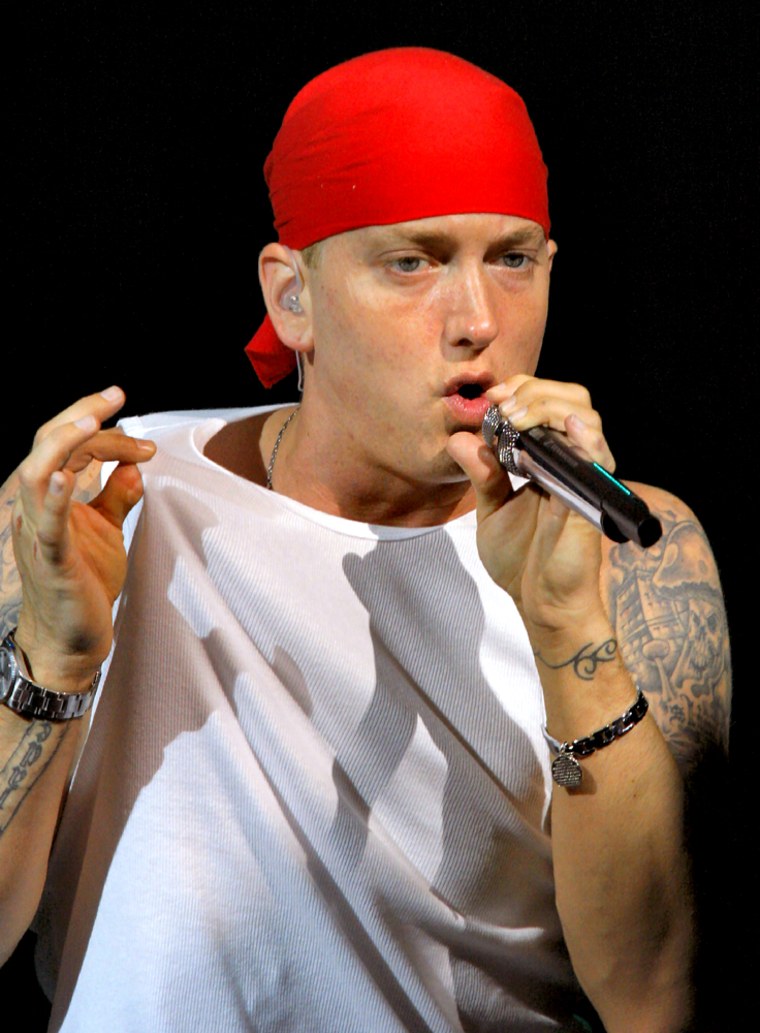 Eminem may be seeing red over the red string. A quote from the white rapper is included in an insert in "The Red String Book," a slim tome about the hot accessory of Kabbalah followers. "Eminem isn't endorsing the red string or Kabbalah," says a source. "They've taken his comment out of context." . . . Madonna isn't currently touring, but her outfits might. Costumes worn by the Material Girl during her concerts may be making the rounds in exhibits around the globe soon. . . . Tyra Banks knows how to bond with less gorgeous folks: ditch her makeup. "It's just the most natural thing for me to do," Banks told the Palm Beach Post. "To wash my face and take the hair weave off and to show young girls that this is me and this is raw."
Mondays through Thursdays on MSNBC.com