One of the most looked-forward-to Academy Awards night traditions is the acceptance speech. It's a glorious chance to drop for some push-ups, drop an F-bomb (maybe), or coin a phrase we're still using over 30 years later.
It can also be one of the least-liked moments, particularly when a winner just rolls off a list of "thank yous."
MORE: The 10 most outrageous Oscar moments you — and the Internet — have forgotten about
So this year, the producers behind the Academy Awards telecast are going to shake all that up, with a TV screen ticker that will list all the people stars care to thank that will run while the speech is being given.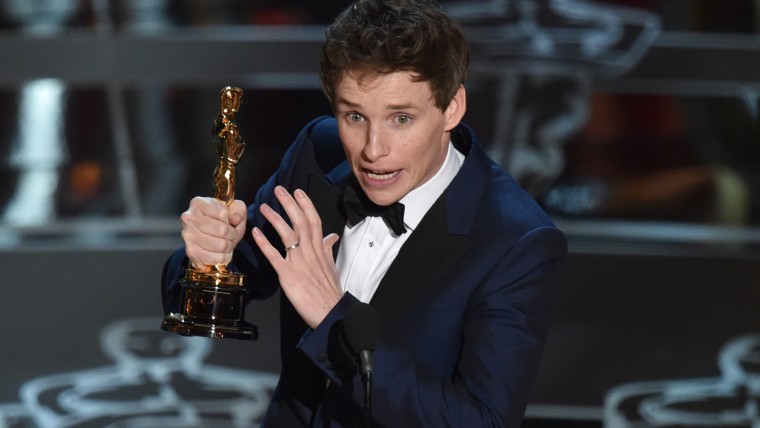 Oh, and those speeches? They'll have to top out at 45 seconds. Some of us have to get up in the morning, you know.
"As you probably are aware and we don't want to embarrass anybody, but there is a long list of winners who have totally forgotten their directors, their husbands, their wives, their children and their animals," said show producer David Hill at Monday's Oscars luncheon, where the changes were announced.
MORE: And the Oscar for best speech goes to ... The 7 most emotional thank yous of the night
"It's a permanent record which could be kept, even framed and kept in the family forever," he added. "How cool is that?"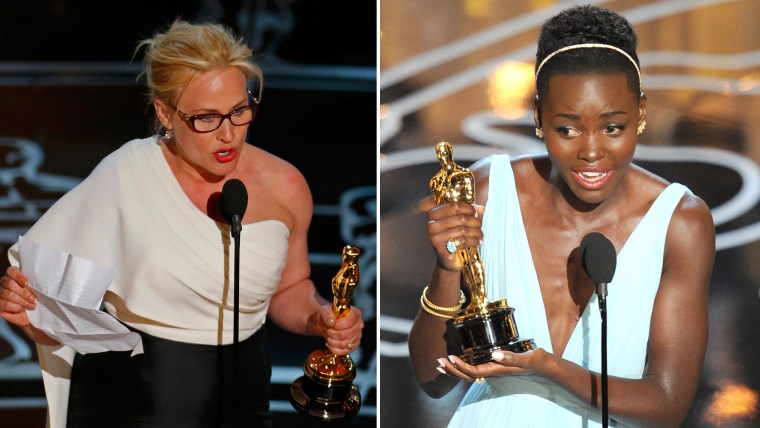 Nominees will be asked to provide a list of the people they want to thank on cards ahead of the announcement, so the producers can be ready to roll the right names once the winner is announced.
We're seeing this as win-win: Without those lengthy lists, there'll be plenty of room for all kinds of winner shenanigans. And here's a game you can play at home: See if you can pick which of the winners will violate the new "no list" rule first. Because that's bound to happen!
Follow Randee Dawn on Twitter.