Jennifer Lopez is clearing up the shade on her alleged feud with Mariah Carey.
During her appearance on The Wendy Williams Show Thursday, Lopez, 46, addressed the rumored bad blood, which originated in part from an early 2000s clip where a reporter asked Carey about Lopez. Carey's response: "I don't know her."
"She does say that," Lopez told Williams. "She's forgetful, I guess! We've met many times. I don't know...I don't know her that well."
RELATED: Jennifer Lopez opens up about 'Idol,' finding love and looking flawless at 46
When the conversation moved to Lopez's current Vegas residency, Carey came up again. It turns out in her research, Lopez saw almost every Las Vegas show currently playing, including Britney Spears and Shania Twain, except for Carey's "Mariah #1 To Infinity" show.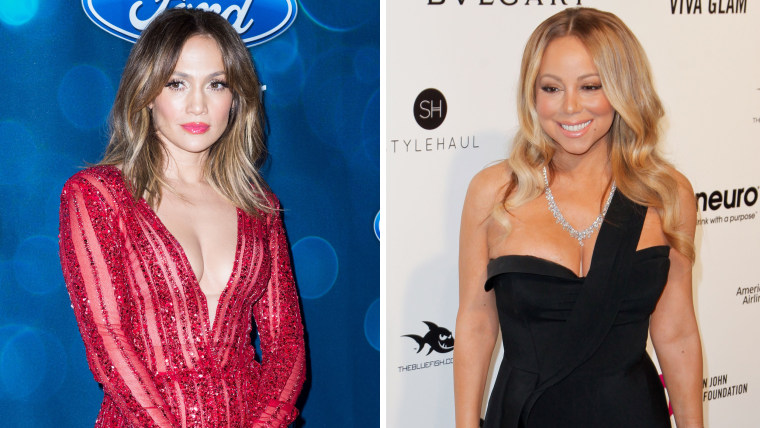 But Lopez cautioned people not to read too much into it.
"I didn't see Mariah because at the time, she wasn't playing," Lopez said.
Lopez also addressed the rumored feud on Bravo's "Watch What Happens Live" earlier this week when Andy Cohen asked the "Shades of Blue" star about being caught texting during Carey's Billboard Music Awards performance.
RELATED: Jennifer Lopez says she's busy with Vegas, 'Idol' and 'Shades of Blue' because of FOMO
"There isn't [a feud]. I'll tell you why," she said. "That was not fair with the texting thing because I watched a lot of it… I may have looked down for one second, and people were like, 'Look at her! Look at her!'