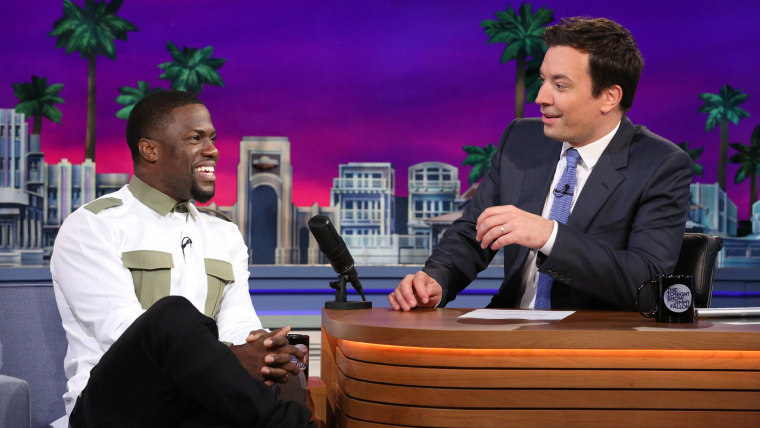 Comedian Kevin Hart is scared stiff of roller coasters. So he and Jimmy Fallon "manned up" and took a spin on Universal Orlando Resort's Hollywood Rip Ride Rockit ... in the front row, no less.
"You know damn well I don't like no rollercoasters," Hart told Fallon Tuesday on the "Tonight Show," which has been in Orlando, Florida all week. "You made me do it."
Sign up for top Entertainment news direct to your inbox 
After only barely making the height cut-off for the coaster, Hart sucked it up and got on the ride, which can hit speeds of 65 mph, and looks pretty freaking scary. 
"The Tonight Show Starring Jimmy Fallon" airs weeknights on NBC at 11:35 p.m.

Follow Randee Dawn on Google+ and Twitter.