Pamela Anderson refused to act opposite a chimp.
The "Stacked" star — a vocal spokeswoman for People for the Ethical Treatment of Animals — didn't want to shoot an episode in which one of the primates was supposed to appear.
"Pam has personally seen what becomes of chimps used in TV and movies," says a source. "And she's visited sanctuaries where chimps discarded from Hollywood productions because they've outlived their 'usefulness' go to live the rest of their lives in peace."
In the show, Christopher Lloyd, who plays retired scientist Harold, has a recurring nightmare about the chimps he used to send into space at NASA. It airs May 11. (NASA no longer uses chimps in its tests.)
"Pam was fine about portraying the tests as frightening, but she drew the line at using a real chimp on the show," a source told The Scoop. "Pam said, 'I asked them to lose the chimp. We've replaced him with a robot! The scenes are much funnier with the robot anyway — it's a very sci-fi vibe.' "
Mom, not Martha, is hero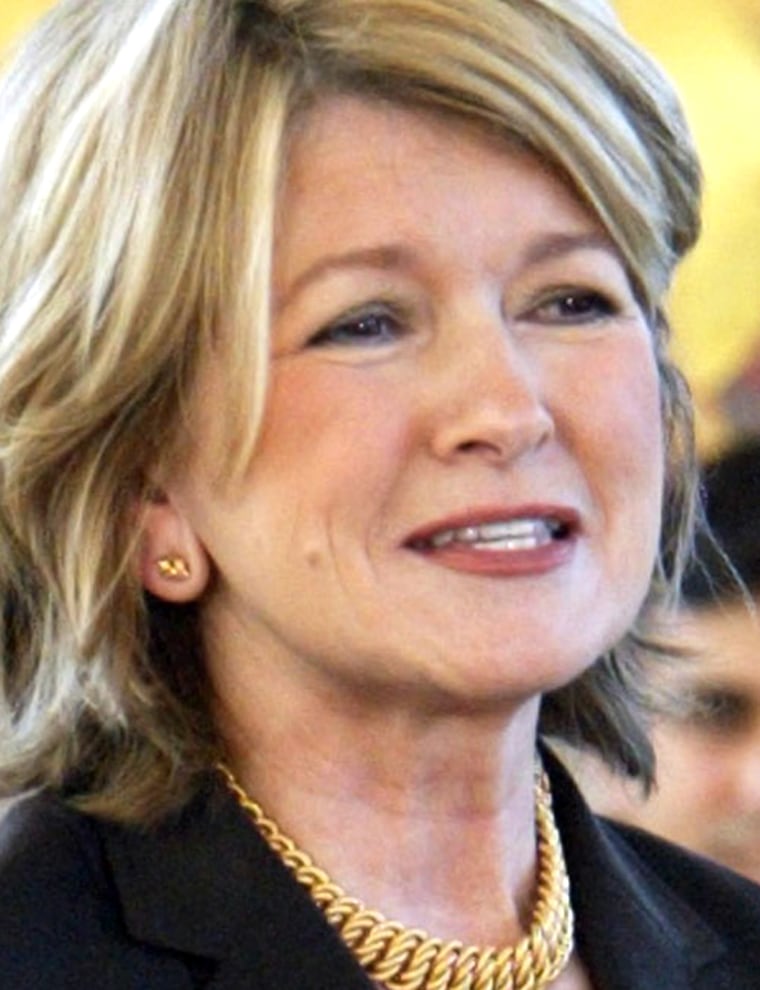 Some people think Martha Stewart is not a good thing.
Child magazine recently held a poll to find out readers' "Number One Female Hero." The domestic diva didn't receive a single vote. "Your mom" — not surprisingly — scored the highest, with 53.7% of the vote. Hillary Clinton came in second, with 9.9%, followed by Kelly Ripa (8%), Angelina Jolie (6.2%) and Madonna (1.2%).
In the write-in section, such female heroes as Laura Bush, Oprah Winfrey, the Virgin Mary, Mother Teresa, Condoleezza Rice, Terri Schiavo's mother, and Gloria Steinem appeared.
Notes from all over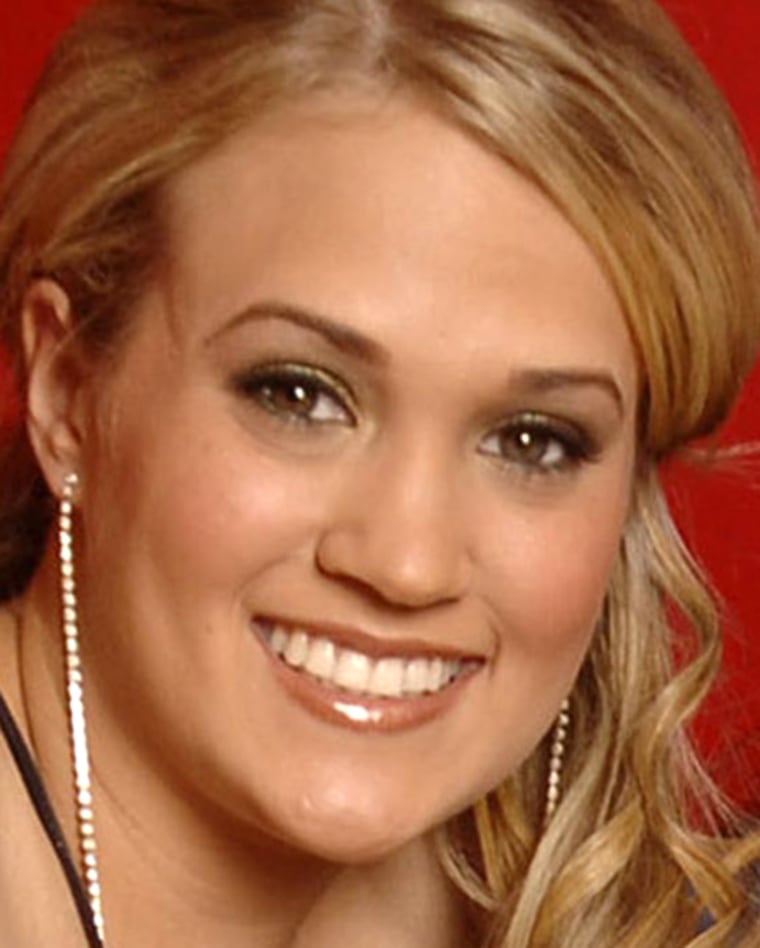 "American Idol" fans may want to know who the smart money is betting on: Carrie Underwood. Some 42 percent of all the money wagered at betting site PinnacleSports.com is backing Underwood, who was given 11/10 odds. Vonzell Solomon is the next favorite, with 4/1 odds to win, followed by rocker Bo Bice at 9/5 odds. Anthony Fedorov is a very long shot, at 40/1.  . . .   Back when Bennifer split, some gossips blamed Ben Affleck's family, saying his mother disapproved of the romance, but on the talk show circuit, Jennifer Lopez indicated that some of the dissatisfaction may have been coming from her side of the family.  "I don't think my mother's ever been happy with any guy [I've dated]," Lopez said. "She's just that kind of mom." . . . When Playboy asked "Sideways" actor Paul Giamatti who he'd like to switch bodies — and faces — with, he didn't choose some hunk. "I honest to God think it would be interesting to be Paris Hilton or Cameron Diaz, just to see what it's like to be one of those hottie glamour women," he tells the June issue of the mag. "Or Jessica Simpson or Britney Spears. It sounds strange and warped, but I think it would be fascinating."
Mondays through Thursdays on MSNBC.com