The Rock and Roll Hall of Fame officially announced next year's inductees on Monday: Nirvana, Kiss, Peter Gabriel, Hall and Oates, Cat Stevens and Linda Ronstadt will all join the class of 2014. The E Street Band will be given the Award for Musical Excellence and Beatles manager Brian Epstein and original Rolling Stones manager Andrew Loog Oldgham will both receive the Ahmet Ertegun Award for non-performers. 
See all of the Rock Hall's legendary inductees from 1986 to today
The induction ceremony will be held at Brooklyn's Barclays Center on April 10. It's the first time the general public will be able to attend the event in New York City. Tickets go on sale in January; HBO will air the event in May. 
Artists are eligible for the Rock and Roll Hall of Fame 25 years after the release of their first album or single. Nirvana, whose first single "Love Buzz" came out in 1988, are entering the institution their first year of eligibility. "That's really no surprise to me," says Rock and Roll Hall of Fame President and CEO Joel Peresman. "People see the relevancy of that band. We're just getting into the creative of the show, so I don't know what's going to happen with that performance. They have to figure it out."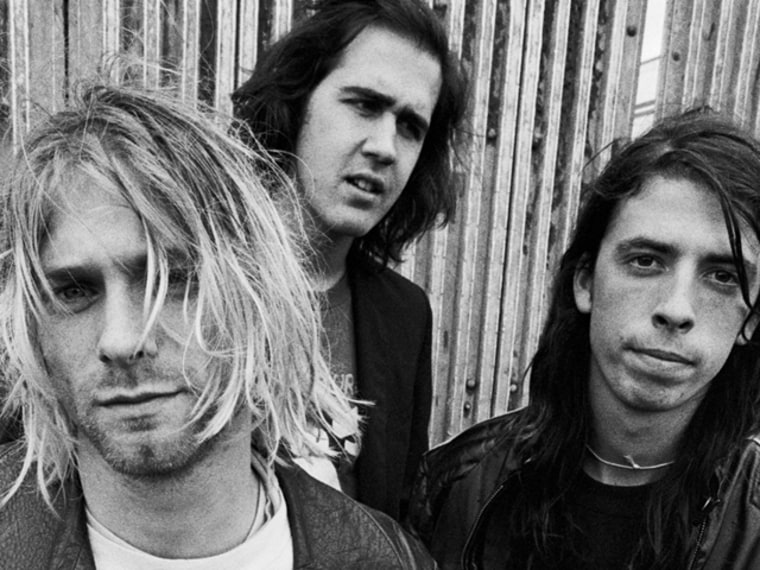 Nirvana's road to the Rock Hall: see the band's history in photos
Kiss have been eligible for the last 15 years, but didn't get the nod until now. "The Kiss Army has descended on Cleveland in recent years," says Peresman. "And we've gotten thousands of letters. They also did extremely well in the public vote." (In 2012, the band joked to RS, "We've been thinking about it and the answer is simply, 'We'll just buy it and fire everybody.'")
A lifetime of Kiss: look back at the group's rise to the Rock Hall
Linda Ronstadt recently announced she is battling Parkinson's Disease and is unable to sing. "My health is not great right now," she tells Rolling Stone. "It's most likely I that I won't be able to make it to New York in April. Travel is very difficult for me." (Look back at her career in photos here.)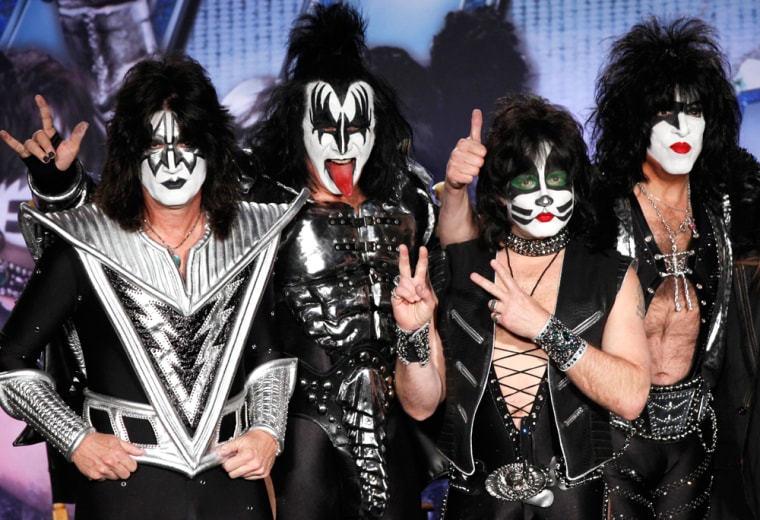 Peter Gabriel was inducted into the Hall of Fame as a member of Genesis in 2010, but was unable to attend the ceremony because he was rehearsing for a solo tour in England. "This time I will definitely go," he tells Rolling Stone. "I'm very grateful to have gotten in again. It's a huge honor since it's for your whole body of work and not just a specific project. ... I'll probably perform, but if I do 'In Your Eyes' it'll take 10 minutes and that might be all the time I have." (Read the rest of his interview here.)
Genesis and beyond: track Peter Gabriel's remarkable career in pictures
Hall and Oates are also very gratified by the honor. "It was a bit of a surprise to me," Daryl Hall tells Rolling Stone. "I've always been sort of on the other side of the fence with the old guard and the powers that be. ... This whole new generation of people are looking at me and John in a different way." (Read his full Q&A here.)
Dynamic duo: see highlights from Hall and Oates' 40-year career
The annual induction ceremony has moved out of the tiny New York Waldorf Astoria Ballroom in recent years into larger venues in Cleveland and Los Angeles, where the public can attend along with music industry insiders. It now rotates on a three-year cycle between New York, Cleveland and Los Angeles.
Beyond "Wild World": Cat Stevens' career in photos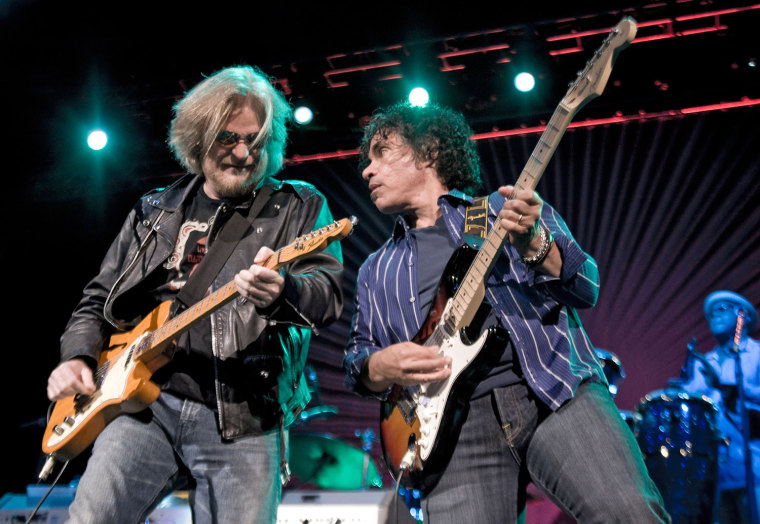 This year's event at Brooklyn's Barclays Center is the first time the induction has been held in an arena, making it the largest ceremony in the history of the Hall of Fame. "Bringing in the fans adds an incredible energy to the event," says Peresman. "The fans should have an opportunity to see the show. They are the reason these bands exist."
As always, picking out a song for the annual all-star jam at the end of the night will pose a considerable challenge considering the great diversity of acts getting inducted. "We already have visions going through our head," says Peresman. "Should it be 'Rock and Roll All Night' or should it be a Bruce Springsteen song? What's the best way to represent it? We just don't know yet."
More from Rolling Stone: