Between Stephen Colbert's December departure and Jon Stewart's announcement that he's leaving "The Daily Show, fans of Comedy Central's late-night block have been crying into their hands.
Fortunately, there's "The Nightly Show with Larry Wilmore," a new satirical news program that's keeping things fresh, funny and "100" at all times.
"Keep it 100" on Wilmore's show means to keep your opinions totally honest. So when asked by TODAY's Willie Geist who was funnier or more talented, Colbert or Stewart, Wilmore had to get real, fast.
"I think Jon would agree with me that there are very few people who are funnier and more talented than Stephen Colbert," said the former "Daily Show" correspondent. "Stephen Colbert breathes in oxygen and exhales funny.... Jon's really not that funny.... He's not! He's kind of curmudgeony, you know?"
Said, of course, with great affection. But even though "Nightly" took over the slot formerly occupied by "The Colbert Report" in January, don't expect that Wilmore is trying to fill Colbert's shoes.
"No, it's more like I'm filling his underwear," quipped Wilmore. "I'm wearing them right now, as a matter of fact."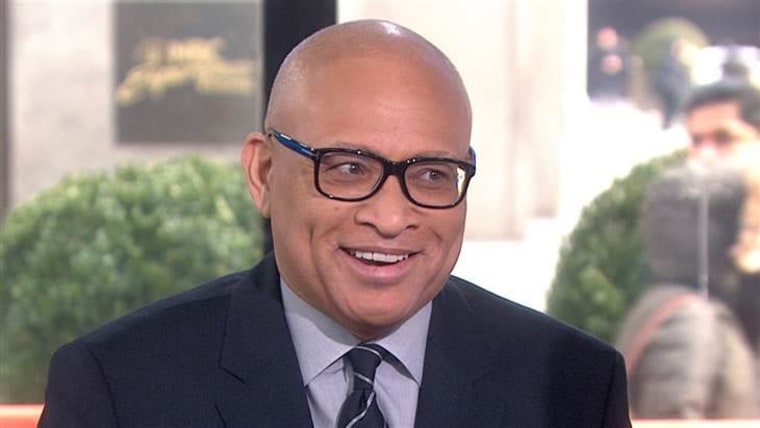 And soon, filling out may be exactly what he's doing. As he's already discovered, keeping fit and trim is a challenge when you're knocking out a show four nights a week.
"I've just learned to be fat and happy," he said, referring to another TODAY segment that aired earlier Thursday. "Portly is what you have to be comfortable with when you're doing a daily show."
Or a nightly one!
"The Nightly Show" airs Mondays through Thursdays on Comedy Central at 11:30 p.m. ET.