Former "Night Court" co-stars and the comedy community are mourning the death of Harry Anderson, who famously played Judge Harry Stone on the hit 1980s sitcom.
Anderson, who was found dead at 65 of undisclosed causes on Monday at his home in Asheville, North Carolina, began his career as a magician before turning to comedy and becoming a television star.
Anderson first played a character named "Harry the Hat" while wearing his trademark fedora on the iconic 1980s sitcom "Cheers," and also made appearances on "The Tonight Show" with Johnny Carson and "Saturday Night Live."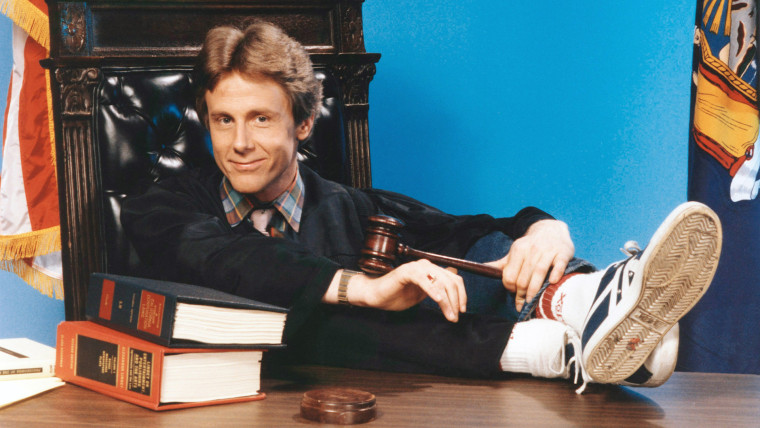 His most beloved role was playing a thinly-veiled version of himself as Judge Harry Stone on "Night Court" for nine seasons on NBC, for which he was nominated for three Emmys. Stone was a magician who wore fedoras and colorful ties and loved legendary crooner Mel Torme, just like Anderson in real life.
John Larroquette, who played a smarmy lawyer on "Night Court," and Markie Post, who played a public defender, both fondly remembered their beloved co-star. Marsha Warfield, who played the bailiff "Roz" on the show, also offered her condolences.
Several of his comic contemporaries like Gilbert Gottfried, Michael McKean and Paul Reiser remembered him as "a gentle soul."
Anderson followed his stint on "Night Court" by playing popular Miami Herald humorist Dave Barry on the show "Dave's World" for four seasons on CBS. Barry called him "a genuinely nice guy."
Anderson also inspired younger comics and fans of magic like Zach Braff, Judd Apatow and Neil Patrick Harris. Apatow, 50, once interviewed Anderson when he was 15, saying he was "kind, frank and hilarious."
RIP Judge Stone, and thank you for the laughs.
Follow TODAY.com writer Scott Stump on Twitter.