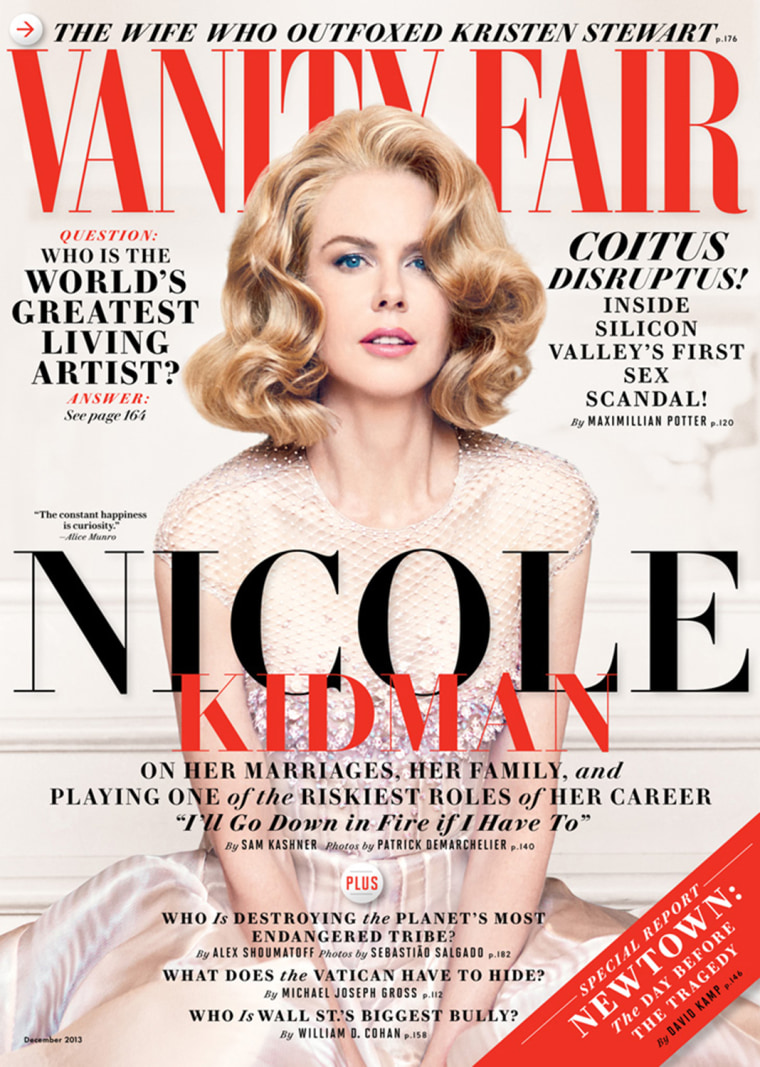 Nicole Kidman has been married to country singer Keith Urban for seven years now, but for many, her name will be forever linked with ex-husband Tom Cruise.
Kidman was just 23 when she wed Cruise, then 28, in 1990.
"I was so young," Kidman tells Vanity Fair in its December cover story. "And you know, with no disrespect to what I had with Tom, I've met my great love now. And I really did not know if that was going to happen."
The divorce from Cruise, in 2001, occured while Kidman was playing writer Virginia Woolf in "The Hours," and playing Woolf's suicide by drowning put things in perspective for the actress
"Walking into the river with those stones in my pockets — I chose life," she told the magazine. "At the time, I was at a low point, and by playing her, it put me into a place of appreciating life."
Kidman now lives in Nashville with Urban and their two young daughters, and says she doesn't miss the Hollywood lifestyle. 
"I have stepped away from the fame part of it," she said. "I didn't find what I was looking for in fame. So I went, O.K., this is not for me. And it was such a blessing that I found somebody who said, 'Well, are you willing to move to Tennessee?' And I was 'Oh, am I willing to move!'"