Nicole Kidman has been notoriously tight-lipped about her marriage to Tom Cruise, so it's wise to listen up when she does have something to say.
The Oscar-winning star, who tied the knot with Cruise in 1990, tells New York Magazine that being with someone with that much clout had a tremendous impact on how Hollywood treated her.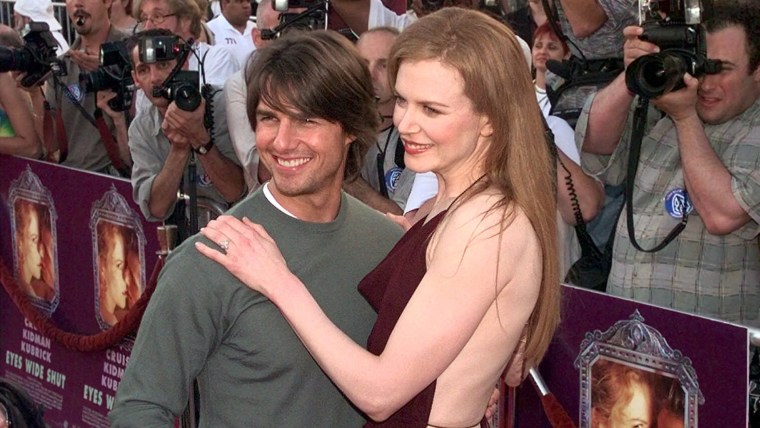 "Being married to Tom Cruise at 22 is something I'm always reluctant to talk about, because I'm married now to the man who is my great love (Keith Urban), and it almost feels disrespectful," she said.
"That said, I got married very young, but it definitely wasn't power for me — it was protection. I married for love, but being married to an extremely powerful man kept me from being sexually harassed. I would work, but I was still very much cocooned. So when I came out of it at 32, 33, it's almost like I had to grow up."
Kidman, who is now 51, admits "I've had #MeToo moments," but has made a conscious decision not to come forward to point fingers at any of the men responsible.
"Do I want to expose them in an article?" she said. "No. Do they come out in my work? Absolutely. I'm open and raw. I want to have my well of experience and emotion tapped into, used — and I'm not just talking about sexual harassment. I'm talking about loss, death, the full array of life. But it has to be by the right people so it's not abused again."
Kidman and Cruise divorced in 2001. She has been married to Urban since 2006; earlier this summer he showed his love for her by getting the crowd at his show in Oshkosh, Wisconsin, to serenade her on her birthday.
And while Kidman has definitely moved on from Cruise, the two remain linked through their two children: son Connor and daughter Bella.