Long after the 89th Academy Awards ceremony was over, two topics still had film fans talking: the Best Picture mix-up that marred the night's ending and Nicole Kidman's strange "seal hands" clap.
The actress didn't have anything to do with the former, but now she's out to set the record straight about the latter.
Kidman visited "The Ellen DeGeneres Show" Tuesday and explained just what was behind her unique approach to applause.
"I do not clap like that," she wanted to make clear from the start. "That is a weird lens."
For those who don't recall the incident, a camera — possibly equipped with a "weird lens" — panned across the A-list audience on Hollywood's biggest night and captured Kidman splayed-fingered clapping.
"The lens didn't do it to anyone else's fingers," DeGeneres noted, leading Kidman to clarify.
"You borrow these expensive jewels, and I'm like, 'I must not damage these diamonds, because I have to give them back at midnight," she said of the Oscar loaners. So she was simply being extra careful.
"And (the diamonds) went back beautifully intact. Not a scratch on them."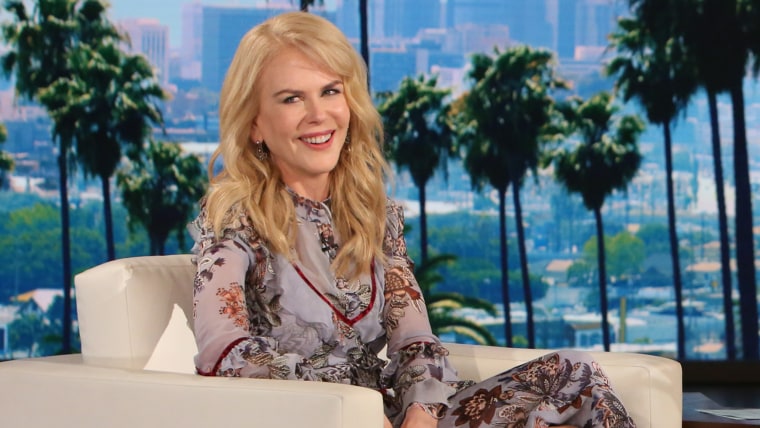 Ignoring the fact that diamonds aren't really prone to clap-related scratches (which DeGeneres did not do, asking "Have you not owned real diamonds before?!"), Kidman then turned to her best defense — a demonstration.
"I've worked on it," she joked before delivering some award-worthy applause.
RELATED