When Nicole Kidman accepted her first ever Screen Actors Guild honor Sunday night, she shed tears when she took the stage — and not just for her personal achievement.
The 50-year-old was moved by what the award, and what she and her fellow nominees, represent in Hollywood today.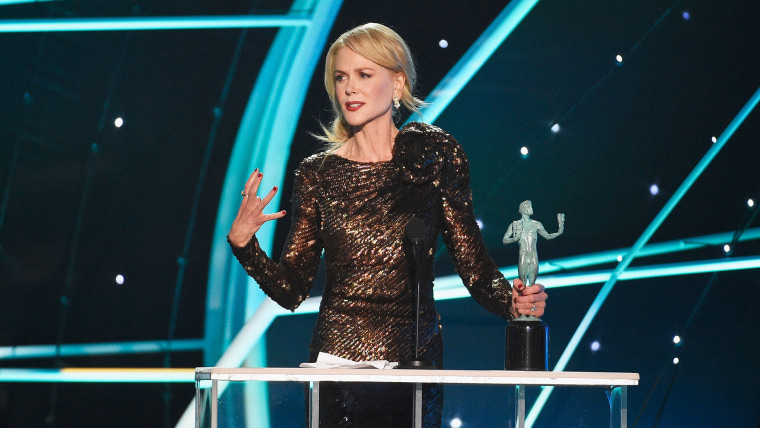 Kidman won in the category of Outstanding Performance by a Female Actor in a Miniseries or Television Movie for her work in "Big Little Lies," and the other actresses in the running were her co-stars, Laura Dern and Reese Witherspoon, as well as Susan Sarandon and Jessica Lange.
That makes five female nominees whose ages range from 41 to 71.
"I want to thank you all for your trail-blazing performances you have given over your career," Kidman said. "How wonderful it is that our careers today can go beyond 40 years old."
And how unlike it used to be in Hollywood.
"Twenty years ago, we were pretty washed up by this stage in our lives," she continued. "So that's not the case now."
Kidman went on to mention other venerable actresses who've inspired her, including Meryl Streep, Judi Dench, Shirley MacLaine and more.
"We have proven, and these actresses and so many more are proving, that we are potent and powerful and viable," she said as the audience cheered.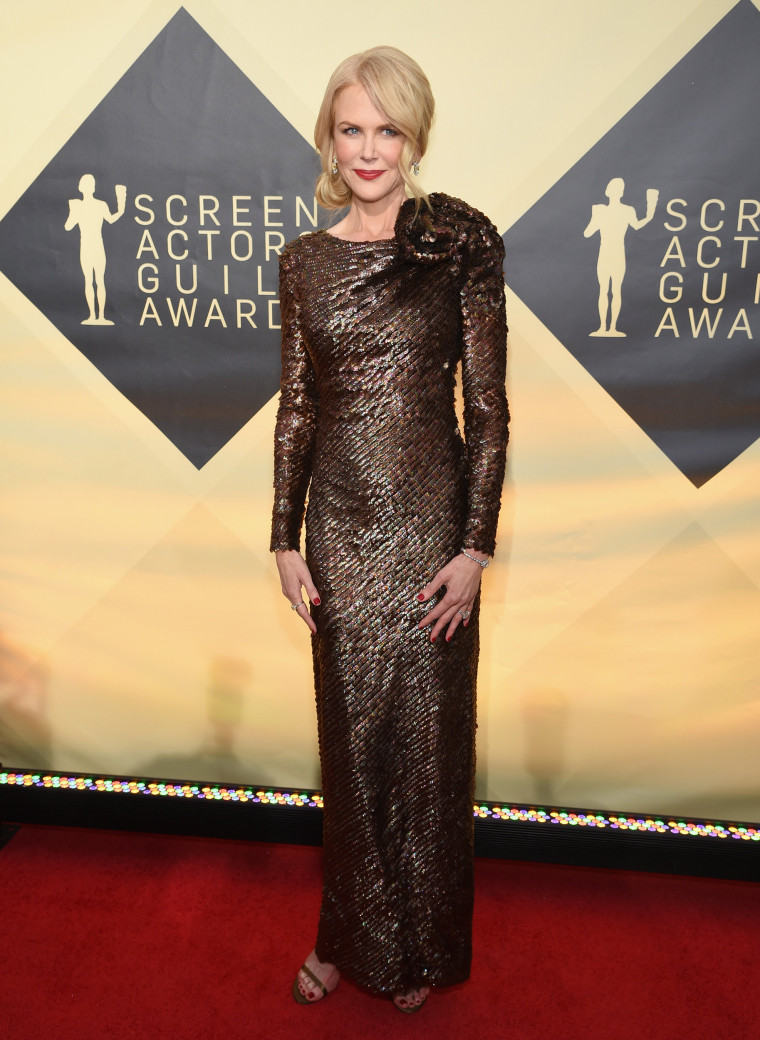 But along with the celebration came the recognition that the struggle for women over a certain age isn't really over. In order for the progress that's already been made to continue, filmmakers have to commit to it.
"I just beg that the industry stays behind us, because our stories are finally being told," she said. "It's only the beginning, and I'm so proud to be part of a community that is instigating this change. But I implore the writers, directors, studios and financiers to put passion and money behind our stories."
Recent small-screen hits, like "Big Little Lies," show the wisdom in that.
"We have proven that we can do this," Kidman added. "We can continue to do this, but only with the support of this industry and that money and passion.