While posing for a magazine cover is nothing new for veteran star Nicolas Cage, sharing that honor with his wife of eight months, Riko Shibata, is a fresh experience for the 57-year-old actor.
And that's only part of the reason the couple's debut cover shoot thrilled them so much.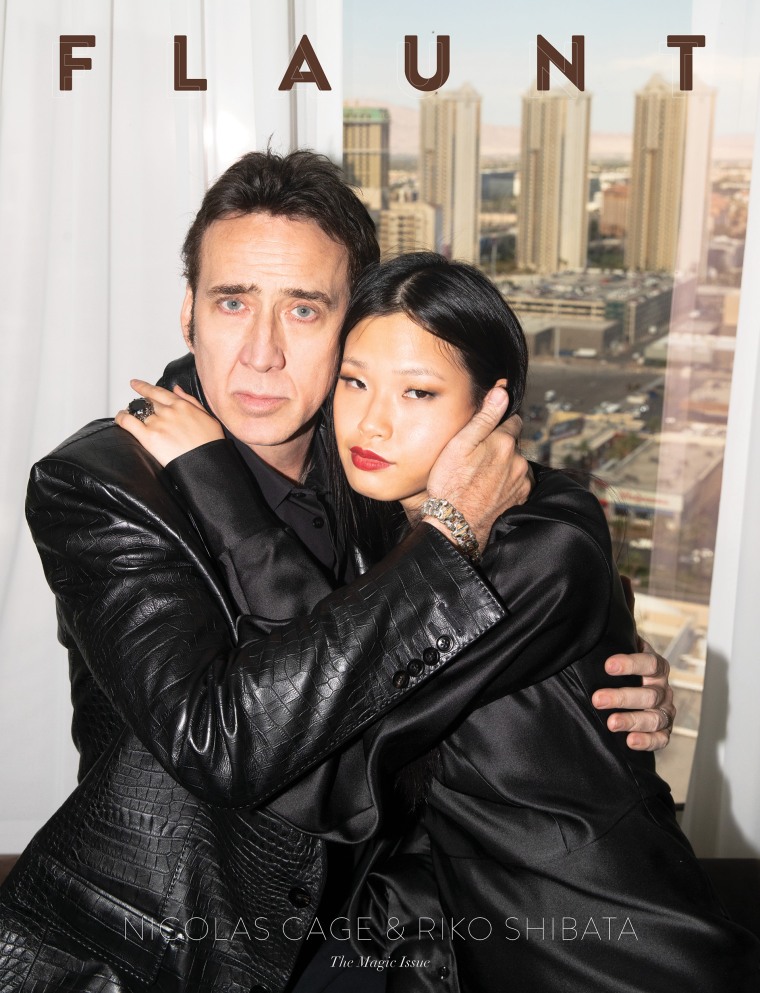 Cage and Shibata, who's in her 20s, were photographed by Noah Dillon inside Las Vegas' MGM Grand Hotel & Casino for the cover of Flaunt magazine's "Magic" issue, both decked out in all-black Tom Ford ensembles, while sharing an embrace. But inside the pages of the publication, they also braved a heat wave to bring an eclectic and slightly surreal portrait of their union to life.
"We were out there doing our thing," Cage told Matthew Bedard, Flaunt's editor-in-chief, weeks after the shoot. "We did something kind of historic — photographing in 117 degree weather and building sandcastles."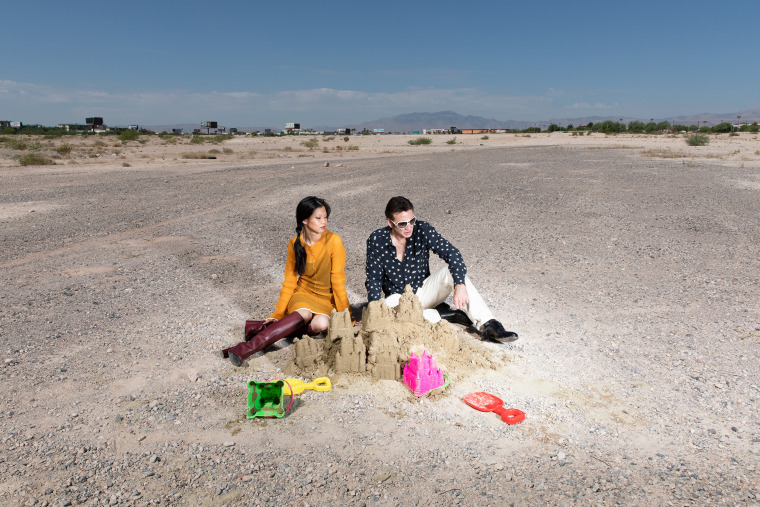 Despite the temps, Shibata wore a layered Acne Studios dress and Hermes knee boots alongside Cage, who wore a long-sleeved Chanel top with Yohji Yamamoto pants, while they posed with their sandcastles.
"I don't think that's been done before," Cage said of their sweltering shoot. "And Riko loved it!"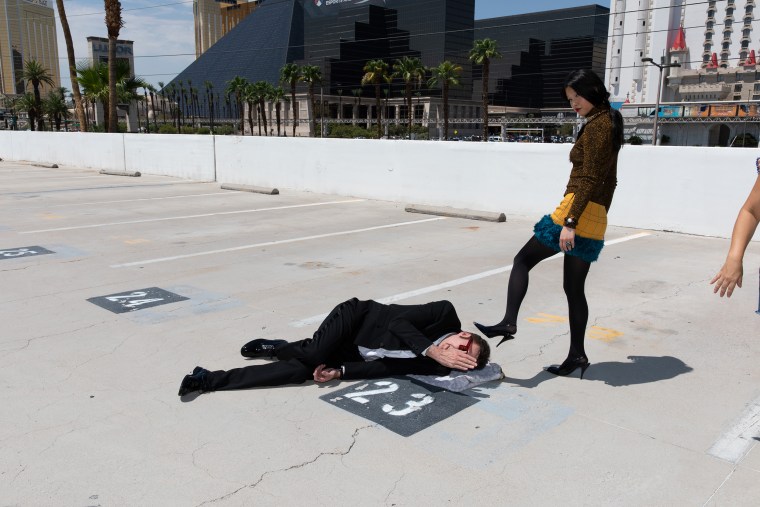 Things looked even hotter in a rooftop parking lot shot that had the "Pig" star sprawled out on the blistering concrete in a black Yves Saint Laurent suit while Shibata, according to Bedard, pointed "the unforgiving heel of a glossy black stiletto into his slightly glistening temple."
The newlyweds didn't share details about their romance in the feature that accompanied the photos, instead allowing the bold images to speak for themselves.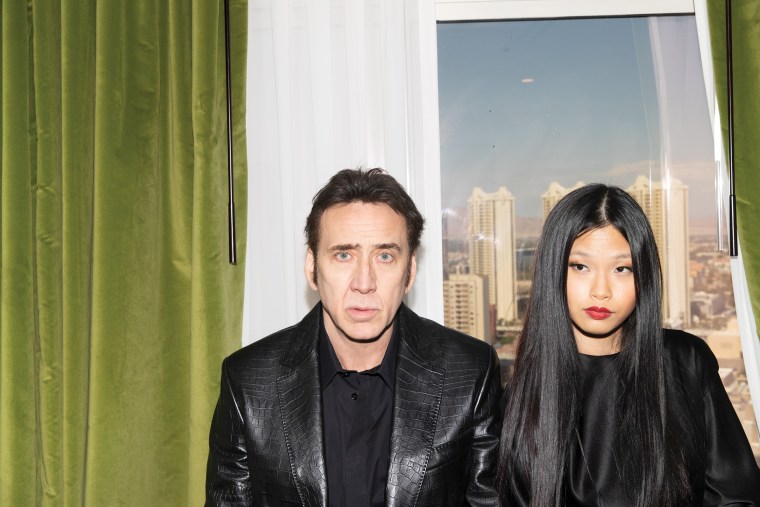 Earlier this year, Cage's rep told TODAY the couple met in Shiga, Japan, over a year ago. In August 2020, Cage announced his and Shibata's engagement on Marc Coppola's Q104.3 radio show, revealing that he popped the question in an unexpected way.
"We got engaged on FaceTime," he said.
On Feb. 16, they swapped vows, both Catholic and Shinto, at the Wynn Hotel in Las Vegas.
"It's true, and we are very happy," Cage told TODAY via email at the time.