MTV unveiled the nominees for the 2015 Video Music Awards Tuesday, but the list was lacking as far rapper-singer Nicki Minaj was concerned.
While Minaj received nods for her "Anaconda" video in the Best Female Video and Best Hip-Hop Video categories, she was shut out of other categories for that hit (and for her "Feeling Myself" clip), including Video of the Year.
Minaj tweeted her take on the snubs, but soon found herself in a Twitter back-and-forth with another one of music's leading ladies.
Given the nominees in the Video of the Year category, the mention of a one that "celebrates women with very slim bodies" seems to be a direct reference to Taylor Swift's "Bad Blood" — a video that broke "Anaconda's" record for Vevo's most views in 24 hours (20.1 million vs. 19.6 million).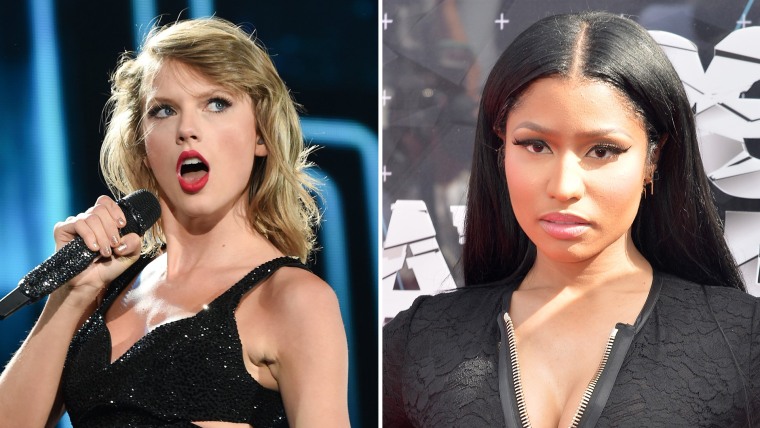 Swift certainly thought so.
But as far as Minaj was concerned, Swift didn't understand the point of her message and it wasn't really about Swift.
Following Minaj's response, and some fan tweets that supported Minaj, Swift tried to offer a VMA-related olive branch.
But Minaj stuck to her message, which was that it wasn't about Swift, but instead it was about how differently they're treated within the same industry.