The sloppiest game show of the 20th century is making a comeback — and its original host is along for the ride.
Nickelodeon announced Tuesday it will premiere a reboot of "Double Dare" on June 25. The network is sticking to the same formula that made "Double Dare" such a success during its initial 1986-1993 run — teams will have to answer trivia questions, participate in wacky physical stunts and compete in an obstacle course that includes "the human hamster wheel, the classic gigantic mouth, the wringer, the iconic Double Dare nose and more."
Of course, there will be slime, too. Probably lots of slime.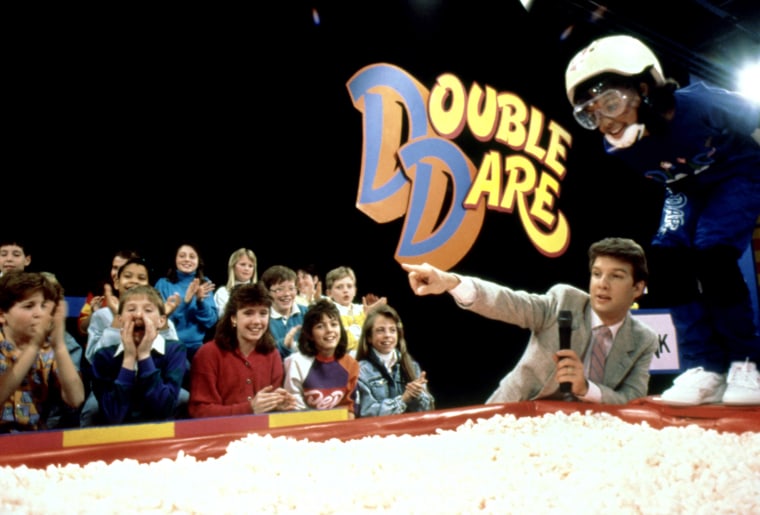 Best of all: Marc Summers, who hosted the first incarnation of "Double Dare" as well as spinoffs like "Family Double Dare" and "Super Sloppy Double Dare," will be back to provide color commentary on the challenges.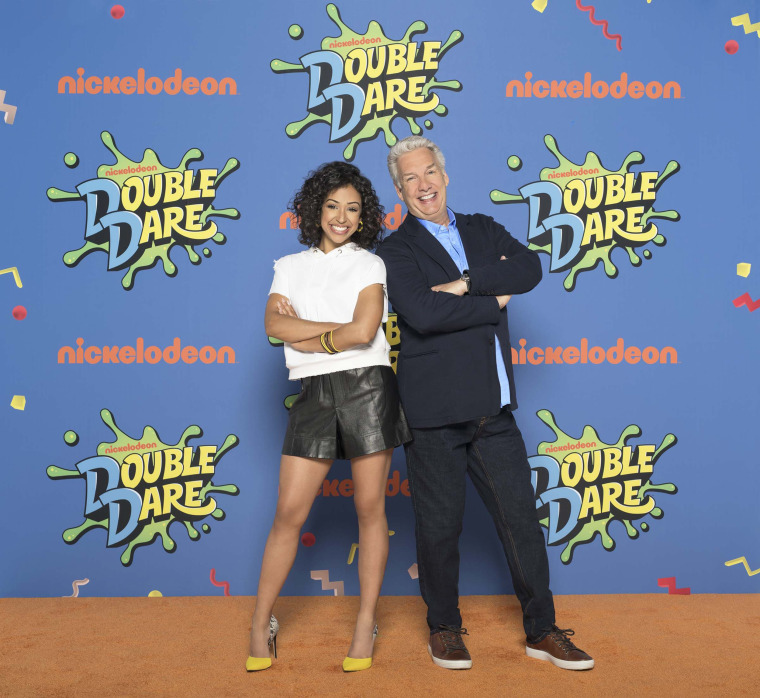 "I can't think of many shows like 'Double Dare' that have the ability to bond people together — those who grew up watching the original series can now pass along their love for this game show to today's kids. It's an honor to be a part of this reboot," Summers, 66, said in a statement.
The new host of "Double Dare" will be digital creator and actress Liza Koshy, who said she's ready for "a summer of slime and nose picking."
Slime, nose picking and game-show nostalgia? We dare you not to watch.