It's Friday! That means weekend fun is just around the corner, and we've got the perfect way to kick it off — with music to get you moving from our summer concert series.
This week, Nick Jonas hit the plaza!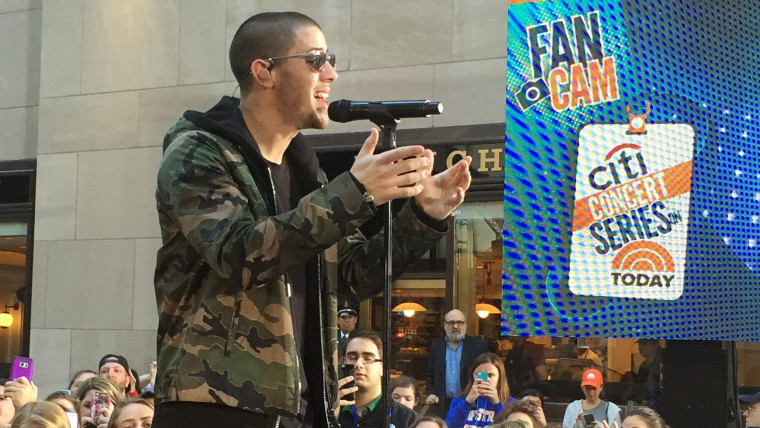 He brought old and new music, and got things started with his 2014 hit "Jealous."
RELATED: Nick Jonas TODAY concert: What you need to know
The performance wasn't the only thing that had his fans excited. Friday marked the release of his new album, "Last Year Was Complicated."
"It's just a great day to celebrate with the fans and all of you here," Jonas said.
Carson Daly really gave him something to celebrate when he showed the singer that the album was already topping the iTunes chart.
RELATED: Carpool Karaoke confessions: Demi Lovato and Nick Jonas talk love life, purity rings
In between sets, Jonas sat down with TODAY and talked about his music and his style, including his close-cropped haircut.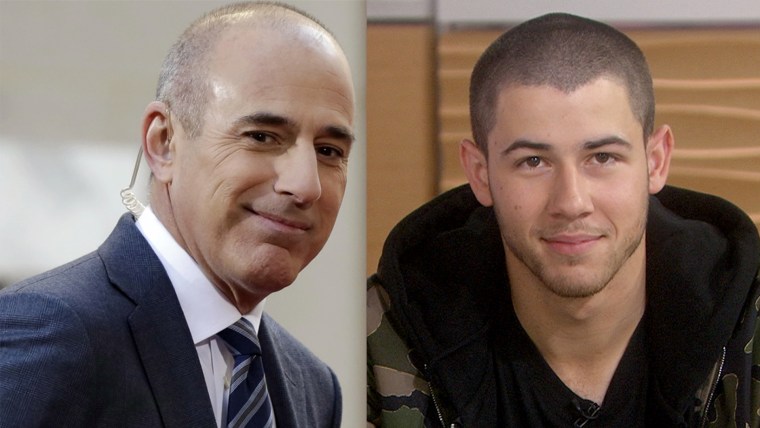 Al Roker thought the star's buzz cut looked a bit like Matt Lauer's, but Jonas was quick to point out one distinction: "I do this to my hair. I think you know what I'm saying."
But he smiled as he added, "I don't want any beef with Matt Lauer."
We think it'll all be just fine. Besides, Matt's still busy with another beef.
If this concert left you wanting more, there's good news! Jonas will soon hit the road with his longtime pal Demi Lovato.
"We kick off at the end of the month and go until September, all over the U.S. and Canada," he said. "I'm anxious to get out and start playing these new songs and hang out with Demi."
Love Nick Jonas' music? Check out more of his hits in our playlist:
And we'll have even more live music right here on TODAY next week. On June 16, '80s hit maker Howard Jones will be here. And on Friday, June 17, singer-songwriter Charlie Puth will take the stage.
Love Nick Jonas' music? Check out more of his hits in our playlist:
Follow Ree Hines on Twitter.