It's hard to think of a more swoon-worthy leading man than Ryan Gosling in "The Notebook." But surprisingly, author Nicholas Sparks revealed that not many actors were interested in the role.
"No one wanted to play Noah," Sparks said in a recent interview with IMDb Asks.
Sparks, who is currently promoting the movie adaptation of his novel "The Choice," went on to explain that it was "Noah's arc" — or lack thereof — that turned off potential stars from the 2004 tear-jerker.
"It was incredibly hard to find an actor willing to play Noah," Sparks continued. "It was really interesting because a lot of the actors said, 'Well, what's Noah's arc?' It's a guy who falls in love and then he just kinda does nothing, and then waits for her to show up, and then he's there and he's still in love and then at the end of the film, well, he's still in love. They said, 'Where's the arc?'"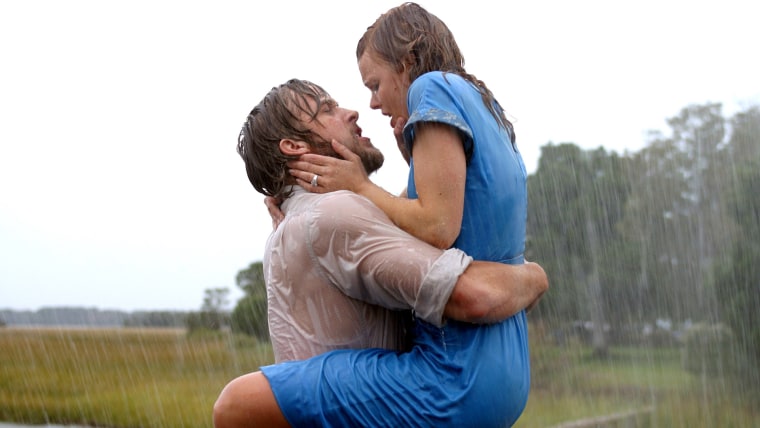 While Gosling's performance set hearts aflutter — and the actor went on to inspire countless "Hey girl" memes — he reportedly told Company magazine in 2011 that it was his "regular" looks that won him the part.
According to Gosling, director Nick Cassavetes told him, "I want you to play this role because you're not like the other young actors out there in Hollywood. You're not handsome, you're not cool, you're just a regular guy who looks a bit nuts."
RELATED: The Notebook': The Series? Television version of the love story is in the works
We'd have to respectfully disagree with the "not handsome" part, but we're certainly glad he was cast — and can't imagine "The Notebook" with anyone but Gosling as Noah.