Being a guest at Rue McClanahan's dinner party sounds like any "Golden Girls" fan's dream. But when Nia Vardalos once scored such an invite, it wasn't all cheesecake and witty banter.
During a visit to "The Tonight Show" Thursday, the "My Big Fat Greek Wedding" star told Jimmy Fallon that she was excited to see McClanahan in the audience at a performance of her one-woman show in the late '90s. She was even more delighted when the "Golden Girls" star's assistant approached her afterward with a dinner invitation for her and her husband, actor Ian Gomez.
But when Vardalos arrived at McClanahan's home, the assistant whisked her into the kitchen — rather than the patio, where Estelle Getty and others were enjoying drinks.
"There are all these ingredients set out, and she goes, 'OK, here's the Greek ingredients. Start cooking!'" Vardalos recalled.
"I didn't even want to look at my husband because I could feel his hot eyes boring into the side of my face, and I was like 'All right,' opening up the filo pastry."
After Vardalos finished making dinner, she decided it was time to leave.
"Nobody's talking to us; it's just awkward and quiet," she said.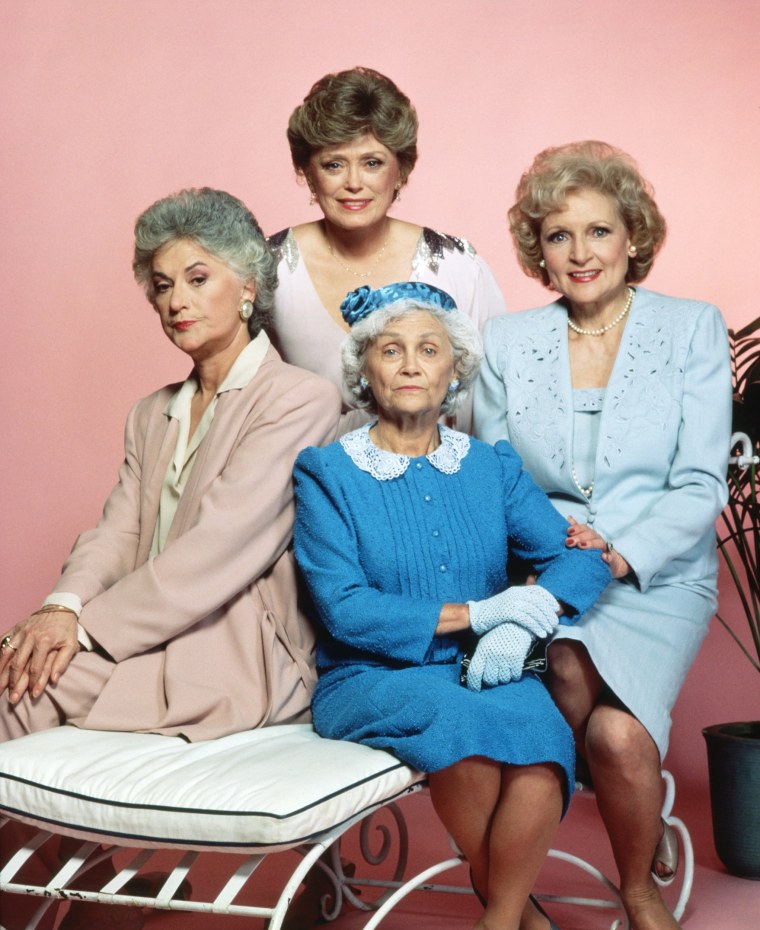 But that wasn't where the uncomfortable evening ended.
"Rue McClanahan must've sensed something was odd, because as we walked to the door, she went, 'Wait, wait, wait — can you give Estelle Getty a ride home?'" Vardalos said.
RELATED: 'My Big Fat Greek Wedding 2' stars reunite and reminisce on TODAY
"Estelle Getty's in the front seat and I'm in the back," Vardalos continued. "And she's like, 'I don't get it. Are you a chef?'"
"No, Estelle Getty, I'm an actor and I have a Greek show," Vardalos explained, to which a confused Getty replied, "And you cook in it?"
Watch the clip above to see Fallon's reaction to the hilarious story!