Robert De Niro and Al Pacino have long been considered two of Hollywood's most talented actors. For decades, the longtime pals, who have frequently collaborated onscreen, have been feted with Oscar nominations and glowing critical reviews.
But now, De Niro, 79, and Pacino, 83, are squaring off against each other in a new internet poll that wonders, "Who was hotter? Young Al Pacino or Young Robert De Niro?"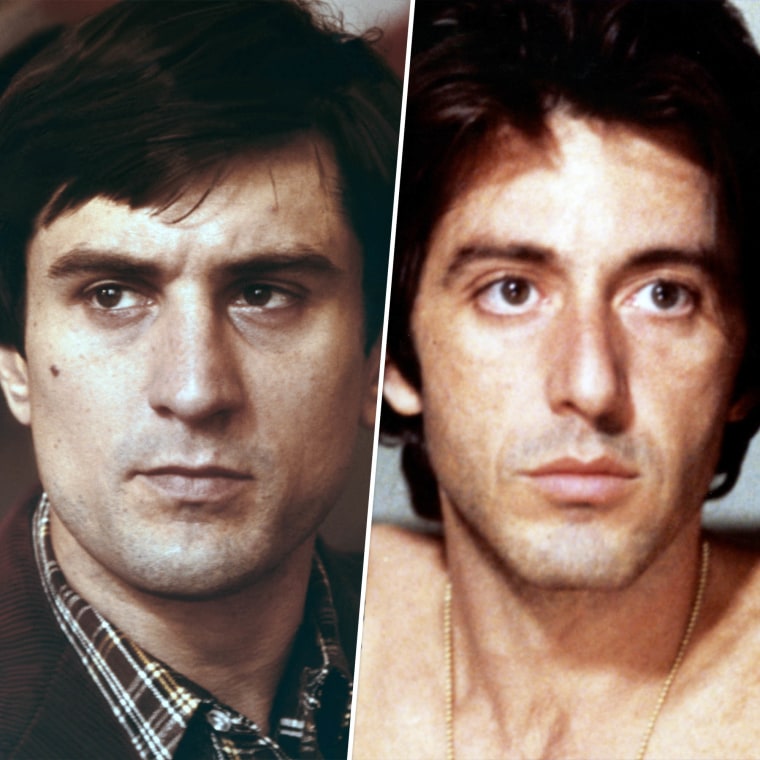 The poll, which was launched May 13 by writer Ashley Reese (while she was attending a wedding!), garnered more than 277,300 votes. The results? A dead even split. By the time the Twitter poll's 24-hour span came to a close, both Oscar winners had garnered exactly 50 percent of the votes.
Many voters proudly explained their choices. "Young De Niro had a certain je ne sais quoi. Rugged yet graceful. This is the working man's choice," one person wrote alongside images of the actor in his youth.
Next to a video montage of young Pacino, someone else wrote, "This is literally the most beautiful man i've ever seen in my life sorry."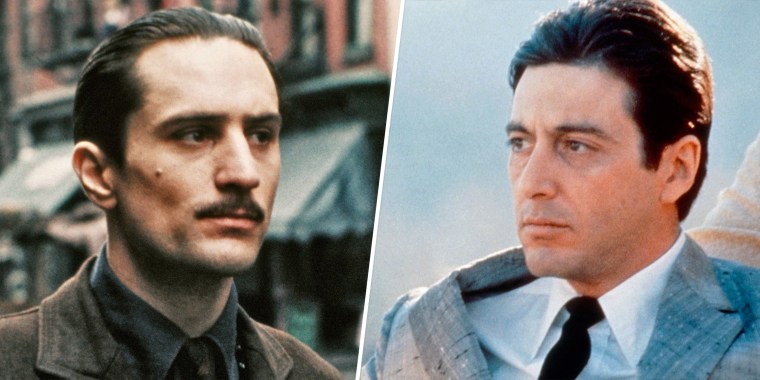 Oscar winner Diane Keaton, who co-starred alongside both actors in "The Godfather II" — and also alongside then-boyfriend Pacino in the first "Godfather" movie— gushed about Pacino's good looks to USA Today in 2014.
"Let's talk about (Pacino's) nose. The best nose I've ever seen. Bar none. I wouldn't mind taking a look at that nose again," said Keaton.
Meanwhile, actor Amy Adams has gone on the record to talk about her "retroactive crush" on De Niro as he looked in the 1970s. "There's something about him in 'The Godfather' and 'The Deer Hunter,' I was just like 'Whoa,'" the Oscar nominee told late-night host Jimmy Kimmel in 2020.
It's obvious that the De Niro vs. Pacino hotness debate is far from settled. Actually, the "discourse" is now heating up again on TikTok and Reddit.
As evidenced by the images on this page, it's clear that both these actors are genetically blessed. As for their critical success, well, they're neck-and-neck in that category too.
De Niro has been nominated for eight Oscars, winning twice, first for his portrayal of Vito Corleone in "The Godfather Part II" (1974) and later for playing boxer Jake LaMotta in "Raging Bull" (1980).
Pacino has been nominated nine times, bringing home one Oscar, for "Scent of a Woman" (1993). 
So, which actor was more appealing in his youth? That Twitter poll result is split evenly for a reason. Which begs a bigger question: Why choose at all?