Will Smith accepted an honor at the African American Film Critics Association Awards on March 1, marking his first time on an awards show stage since he slapped Chris Rock at the 2022 Oscars.
At the AAFCA Wednesday, Smith was honored for his role in "Emancipation," a historical drama set in the 1860s that follows a slave named Peter as he escapes a Louisiana plantation and travels on a gruesome journey.
Smith accepted the Beacon Award alongside the film's director, Antoine Fuqua.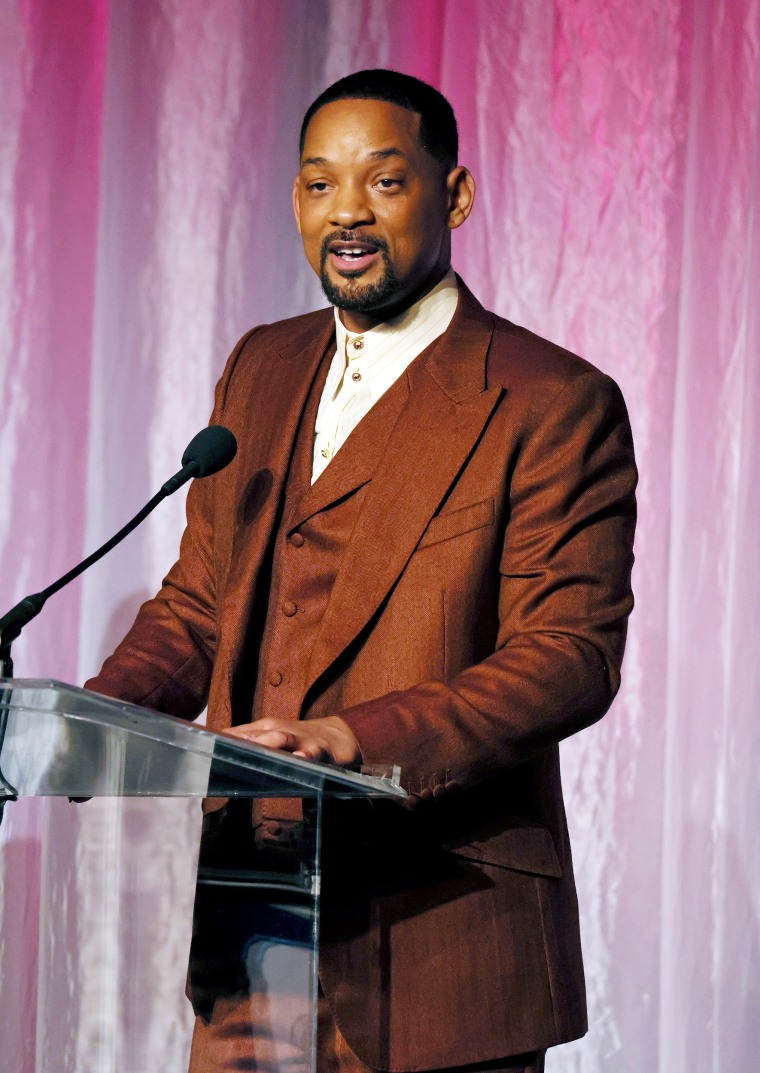 "Emancipation was the individual most difficult film of my entire career," the actor said in his acceptance speech, according to a video published by Variety.
Smith did not specifically mention the fallout from last year's Oscars, where he charged the stage and slapped Rock after the comedian made a joke about Smith's wife, Jada Pinkett Smith.
But the 54-year-old actor did suggest that "Emancipation" helped him grow as a person.
"I can't go into all of it, but Peter has changed my life," Smith told the crowd, adding that it was difficult to imagine the "level of inhumanity" directed toward slaves during the time period.
He also recalled a particularly humbling day on set when another actor ad-libbed in a scene by spitting on him.
"If I had pearls, I definitely would've clutched them," Smith said, describing how he nearly asked Fuqua to intervene.
"But I stopped and I realized that Peter couldn't have called the director. So I sat there and I took a deep breath, and we did take two and the actor (did it again)," Smith said.
"I just held in that moment — it makes me teary right now — there was a part of me that was grateful that I got to really understand," he said.
Smith won an Oscar last year for his portrayal of Richard Williams, the father of tennis legends Venus and Serena Williams, in 2021's "King Richard."
But he won't be in attendance at this year's ceremony on March 12 after he was forced to resign from the Academy of Motion Picture Arts and Sciences and banned from its events for 10 years for slapping Rock.
Smith later publicly apologized to Rock on at least two occasions, calling his behavior "unacceptable."
In November, he told then-"Daily Show" host Trevor Noah the incident made for "a horrific night."
"You know, there's many nuances and complexities to it, but at the end of the day, I just lost it," he said.