Tom Verlaine, a founding member of the band Television, has died. He was 73.
Verlaine's death was confirmed by Jesse Paris Smith, Patti Smith's daughter, in an obituary dated Saturday, Jan. 28 and obtained by TODAY.com. The late musician died peacefully in New York City after an unspecified "brief illness" and was surrounded by his close friends. 
Jesse Paris Smith reflected on Verlaine's death in a statement shared with TODAY.com via email, recalling meeting the musician as a child shortly after her father, Fred Smith, died in 1994.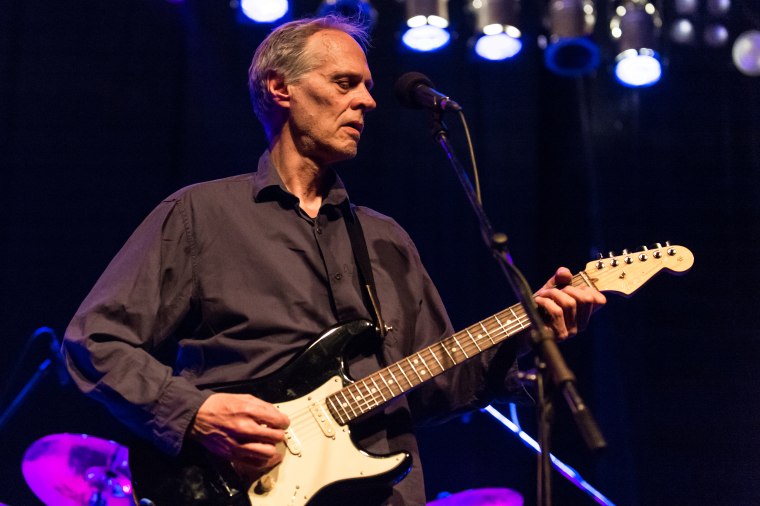 "In him, I felt the energy of a father — a man to hug, to laugh with, to share in mischievous jokes and wild imagination," the 36-year-old wrote. "He was the perfect friend and support for me as a little girl. Into adulthood, that shared imagination evolved into creativity, sharing in music and collaboration, curiosity and discovery, and surrounding everything was the evolution of a very pure love, an energy that was felt immensely and deeply to the last breaths of his life."
Jesse Paris Smith noted that Verlaine and her mother have shared years of memories that have ended up "bonding them forever."
Verlaine was born Thomas Miller in New Jersey, before moving to Delaware as a child where he grew up. He adopted his stage name when he moved to New York City in late 1968, emulating the French poet Paul Verlaine.
In 1973, alongside Richard Hell and Billy Ficca, Verlaine formed the group known today Television, which became a fixture of the legendary East Village music club CBGB, best known as the birthplace of punk.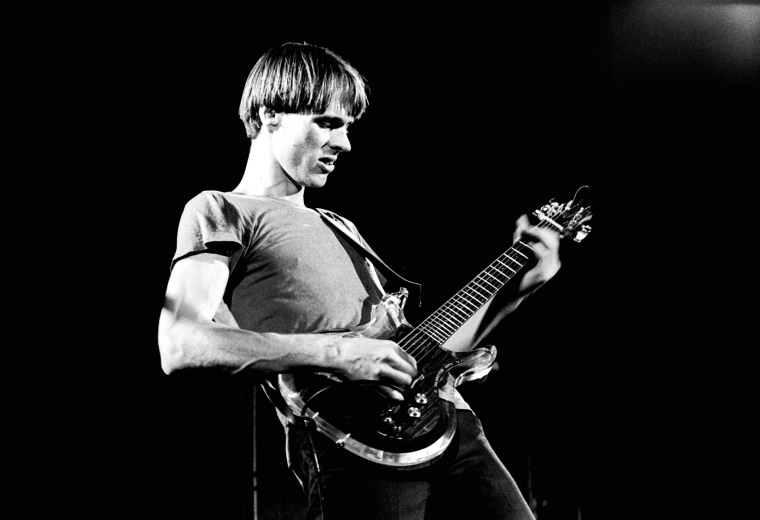 Though the group's lineup changed over the years, the legacy of the band and their first album "Marquee Moon" would live on, even earning the No. 107 spot on Rolling Stone's "500 Greatest Albums of All Time" list, in part for the "cryptic electricity and strangled existentialism of guitarist Tom Verlaine's voice and songwriting."
After the band's break-up in 1978, Verlaine embarked on a solo career throughout the '80s. By the '90s, Verlaine went on to collaborate with several musicians, most famously Patti Smith, as well as with members of Sonic Youth and the Smashing Pumpkins.
Tributes to the punk rock icon poured in across social media from fans and fellow musicians, including Patti Smith.
The "Because the Night" singer shared a black and white photo of the duo together on Instagram on Jan. 28, writing in the caption, "This is a time when all seemed possible. Farewell Tom, aloft the Omega."
In another post shared on Sunday, Jan. 29, Patti Smith shared a photo of a small bouquet of yellow flowers in a coffee mug. She penned another short message in the caption, writing, "This is morning thinking about Tom. Grief is not an affliction, but a privilege."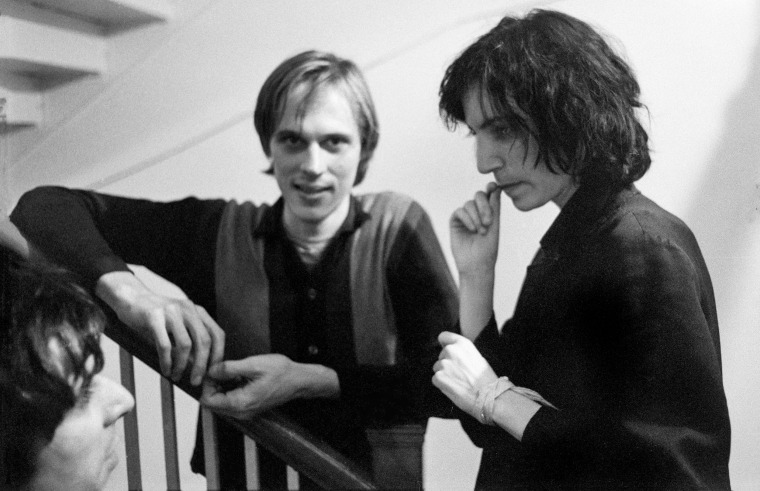 Jesse Paris Smith publicly mourned his death on Saturday, Jan. 28, sharing two black and white photos of Verlaine on Instagram before penning a heartfelt message about his death in the caption.
"Dearest Tom. The love is immense and forever," she wrote in part. "My heart is too intensely full to share everything now, and finding the words is too deep of a struggle. The feeling inside is so heavy, though your spirit is light and lifted, it is everywhere, completely and truly free."
Jackson Smith also honored the legacy of Verlaine on Instagram, posting an older photo of the duo.
"A huge influence on me as a musician, but much more than that he was an influence on me as a person," he wrote. "I will miss you, till we meet again. Love ya Tom."
Billy Idol paid tribute to the late musician on Twitter, posting a black and white photo of Verlaine playing guitar on stage. 
"Sad 2 hear of @TELE_VISION_TV #tomverlaine passing today," Idol wrote. "He made incredible music that greatly influenced the US & UK punk rock scene in the '70's RIP."
Blondie co-founder and guitarist Chris Stein reflected on the first time he met Verlaine several decades.
"I met Tom Verlaine when he just arrived in NYC I guess '72," Stein tweeted. "He had long hair and came to my apartment with an acoustic guitar and played some songs he'd written. Both Tom and Richard Hell have told me that I auditioned for the Neon Boys but I don't remember."
Red Hot Chili Peppers' bassist Flea, born Michael Balzary, shared a tweet mourning the loss of the musician. 
"listened to Marquee Moon 1000 times," he wrote, referring to Television's 1977 record. "And I mean LISTENED, sitting still, lights down low taking it all in. awe and wonder every time. Will listen 1000 more. Tom Verlaine is one of the greatest rock musicians ever. He effected the way John and I play immeasurably. Fly on Tom."