Tina Turner is known for her decades of dynamic stage performances and her compelling story of personal triumph after hardship. But the queen of rock 'n' roll was also a mom of four.
The "What's Love Got to Do With It" singer, whose death at 83 was announced May 24, shared one biological son, Ronnie Turner, with ex-husband and former bandmate Ike Turner.
She also adopted two of the musician's sons from a previous relationship and shared a fourth son, Craig Turner, with musician Raymond Hill, whom Ike Turner later adopted.
The Grammy winner was preceded in death by her biological sons. Craig Turner died in 2018 and Ronnie Turner died in December 2022. Speaking to TODAY.com in 2021, Turner called their births some of her happiest moments.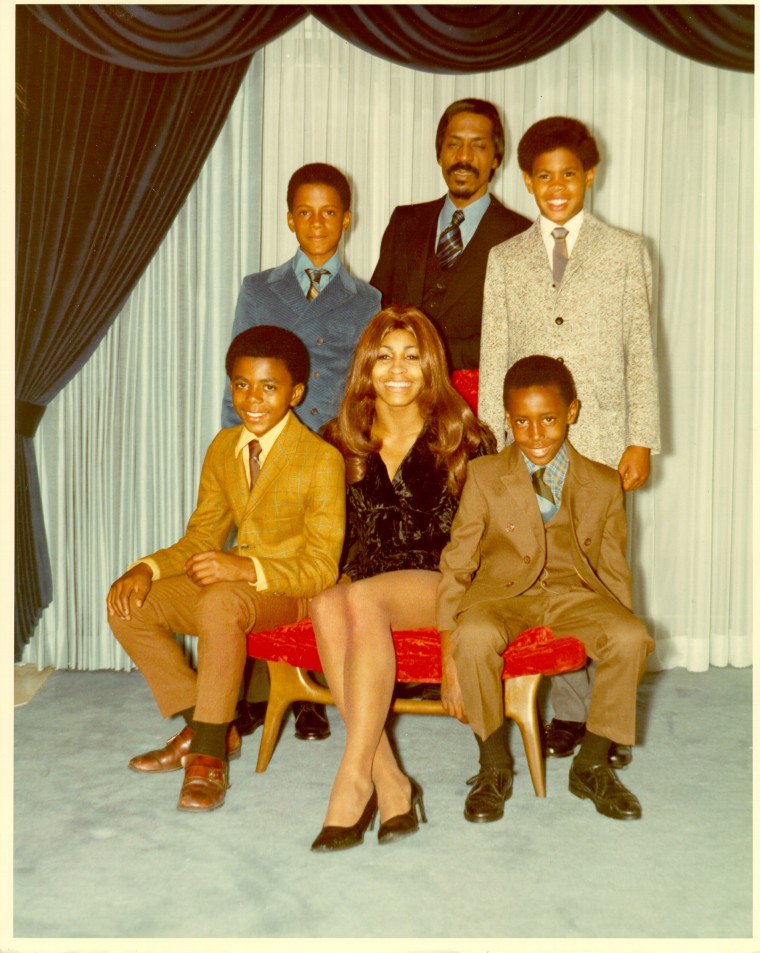 Tina Turner is survived by her partner of nearly 40 years, German music producer Erwin Bach.
Craig Turner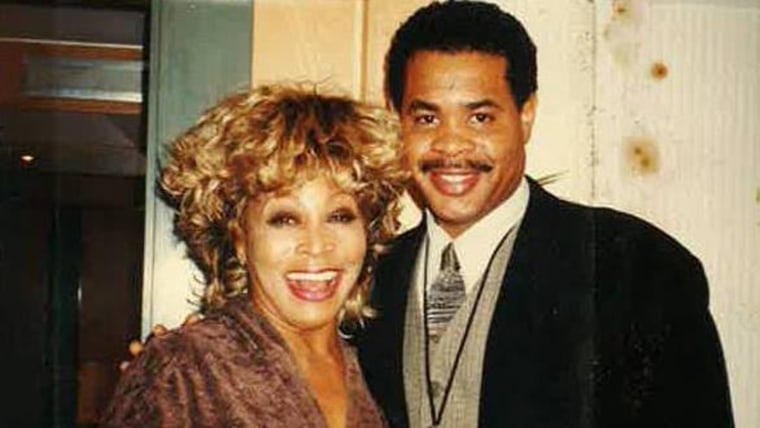 Prior to her marriage to Ike Turner, 18-year-old Tina Turner, born Anna Mae Bullock, welcomed her first child, a son named Craig, with musician Raymond Hill, who played the saxophone in Ike Turner's band, the Kings of Rhythm.
Tina Turner and Ike Turner later became a couple and started a family of their own, with Ike Turner eventually adopting Craig.
The "Private Dancer" singer wrote about her relationship with Ike Turner, accusing him of physical abuse, in her 1986 memoir, "I, Tina." The abusive marriage was later depicted in the 1993 movie "What's Love Got To Do With It," starring Angela Bassett. The pair divorced in 1978.
Their father, Ike Turner, admitted in his 1999 autobiography, "Takin' Back My Name: The Confessions of Ike Turner," that he had "slapped" Tina Turner but "never beat her." He died in 2007.
In a 2005 interview with Oprah Winfrey, Turner described her son Craig as "a very emotional kid" who struggled with seeing his mother abused.
"He'd always look down in sadness," Turner recalled. "One day when Ike was fighting me, Craig knocked on the door and said, 'Mother, are you all right?' I thought, 'Oh, please, don't beat me at home.' I didn't want my children to hear."
Craig Turner went on to become a real estate agent in California. He died of an apparent suicide in July 2018.
Following her eldest son's death, Tina Turner tweeted a photo of herself on a boat, dropping a red rose into the water. Her husband stands with his arms around her. In the caption, Turner revealed that she had scattered his ashes off the California coast.
"My saddest moment as a mother. On Thursday, July 19, 2018, I said my final goodbye to my son, Craig Raymond Turner, when I gathered with family and friends to scatter his ashes off the coast of California. He was fifty-nine when he died so tragically, but he will always be my baby," she wrote.
"Craig was a troubled soul," Turner wrote in her 2018 memoir, "My Love Story."
"I can still see him as a little boy, no more than two or three, wanting so badly to sit with me when I came home from a tour, but being told by Ike to go to his room. I'm sure in his little mind he didn't have any words to explain how much he wanted his mother ... it wasn't my choice."
Ronnie Turner
Tina Turner and Ike Turner shared one biological son, Ronnie Turner, who followed his parents into music. Ronnie Turner was a bass player and was in the band Manufactured Funk.
The "Private Dancer" singer announced Ronnie Turner's death at age 62 in a December 2022 Instagram post, writing that he had "left the world far too early."
"In sorrow I close my eyes and think of you, my beloved son," she wrote.
Ronnie Turner died from complications of metastatic colon carcinoma, according to a report by the Los Angeles County Medical Examiner-Coroner.
His widow, French singer Afida Turner, paid tribute to Tina Turner on Instagram after learning of the music icon's death. "Rest in peace mother in law. With Ronnie and Craig," she wrote.
Ike Turner Jr. and Michael Turner
Ike Turner has two sons from a former relationship, Ike Jr. and Michael Turner.
Tina Turner later adopted both children as her own but reportedly had little contact with them after her split with her ex-husband.
"I've tried to call my mother at her management's offices. They take a message. I've called a good 10 to 15 times, but I've never heard from her. I know she's busy, but I don't know why she hasn't called. I love her, she brought me up, she's my mother," Ike Turner Jr., who is also a musician, told Spin in 1985. In 2018, he told the Mail on Sunday they hadn't been in contact since 2000.
In 2018, Tina Turner told The Sunday Times that "as an old person, I have forgiven (Ike), but I would not work with him."
She added, "He asked for one more tour with me, and I said, 'No, absolutely not.' Ike wasn't someone you could forgive and allow him back in. It's all gone, all forgotten."