Larsa Pippen, the ex-wife of retired basketball star Scottie Pippen, is sharing a picture of herself with rumored beau Marcus Jordan, the son of Michael Jordan and her ex-husband's former teammate on the Chicago Bulls.
The "Real Housewives of Miami" star, 48, shared a photo on Jan. 23 on Instagram that showed her and the younger Jordan, 32, posing with their arms around each other inside Jordan's sports-themed Trophy Room retail store in Orlando, Florida.
Behind them, a huge piece of fabric art depicting Michael Jordan's white Chicago Bulls jersey can be seen hanging on the wall.
"Checks over stripes," Pippen captioned the shot, which Jordan re-posted to his Instagram stories.
The cozy snap comes two weeks after People published images of Pippen and Jordan kissing and holding hands, further fueling rumors that the two were dating.
In December 2022, Andy Cohen asked Pippen about the nature of her relationship with Jordan during a taping of "Watch What Happens Live" as Jordan watched from the studio audience.
When Cohen asked Pippen if she and Jordan were friends "with benefits," she responded, "We're friends."
Cohen also asked Pippen how her ex-husband, with whom she shares four children — Scotty Jr., 22, Preston, 20, Justin, 17, and Sophia, 14 — felt about her friendship with his former teammate's son. She responded, "I don't know."
"The kids have never said, 'This is bugging daddy?'" Cohen pressed.
"No," said Pippen.
Cohen followed up by asking Pippen, who has been posting heart emojis beneath Jordan's Instagram photos, if she understood why fans may think her friendship with Jordan is "wild."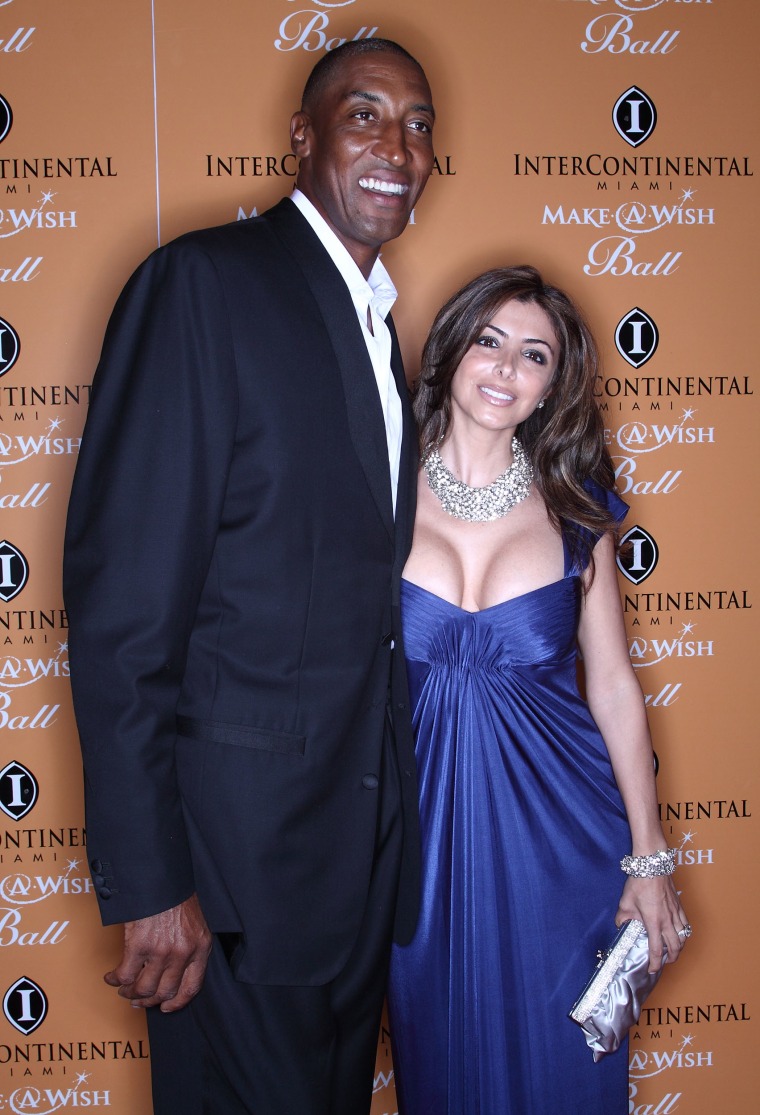 "I mean, I guess, yeah," she responded. "But I think a lot of people think that our families were really close and intertwined, and they really weren't."
"Like I never really knew Marcus's mom or them," she added. "I just recently met them a couple of years ago."
Larsa and Scottie Pippen, who has had four other children from previous relationships, tied the knot in 1997 and divorced in 2021. According to People, one of Scottie Pippen's daughters died shortly after birth and his son, Antron, died in 2021 at age 33.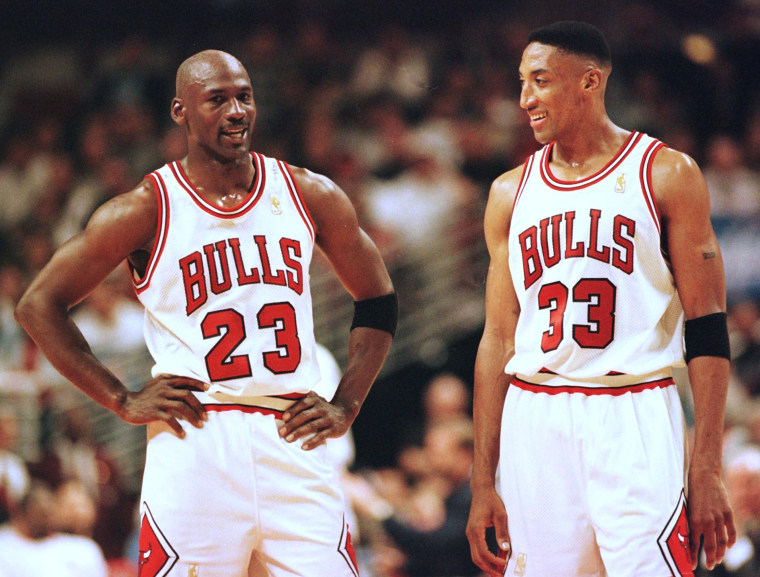 Though Scottie Pippen and Michael Jordan formed one of the NBA's most dynamic duos in the 1990s, Scottie Pippen wrote in his 2021 memoir "Unguarded" that he was frustrated with how Michael Jordan was singled out as the team's star.
He wrote that seeing Michael Jordan "glorified" in "The Last Dance," the 2020 ESPN documentary series about the Chicago Bulls' final 1997-98 championship season, brought all the frustration back.
"Each episode was the same: Michael on a pedestal, his teammates secondary, smaller, the message no different from when he referred to us back then as his 'supporting cast,'" wrote Scottie Pippen, according to NBC Sports.
"From one season to the next, we received little or no credit whenever we won but the bulk of the criticism when we lost," he continued.
"Now here I was, in my mid-fifties (years old), 17 years since my final game, watching us being demeaned once again. Living through it the first time was insulting enough."