Scarlett Johansson says her perspective on marriage has changed quite a bit since her first marriage to Ryan Reynolds.
Speaking to Gwyneth Paltrow for the "Goop" podcast, the "Marriage Story" actor shared that she didn't always "know what I wanted or needed from somebody else."
"You've been married two times?" Paltrow asked in the podcast. 
"Three times," Johansson clarified, before Paltrow said that she'd forgotten she had previously been married to Reynolds.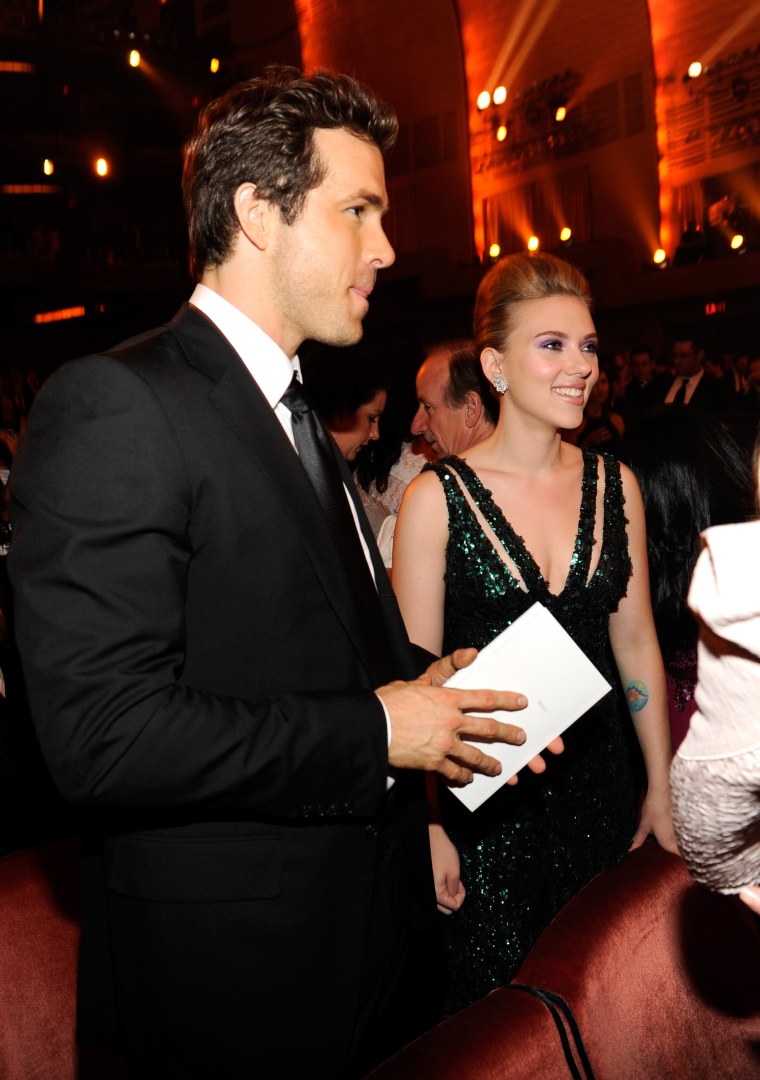 "We weren't married very long, but we were married when I first met you, for 'Iron Man' or whatever," Johansson recalled. The actor, who portrayed Black Widow, appeared in "Iron Man 2" alongside Paltrow in 2010.
"We love a good Ryan Reynolds in our house," said Paltrow.
Laughing, Johansson added, "He's a good guy."
Johansson married Reynolds in 2008 and divorced in 2011. Reynolds remarried Blake Lively in 2012. Johansson went on to marry French journalist Romain Dauriac in 2014. The two parted ways in 2017 and share 8-year-old daughter Rose.
Johansson went on to share what she's learned from her past two marriages and long-term relationships.
"I think one of the things that I realized is that there are certain fundamental things in your own personality that you need — for me, anyway— I needed to share with the other person," she said, reflecting on the lesson that's helped her to move forward in her current relationship.
"I never realized, 'Oh, it's really important for me, I need to be with a compassionate person,'" she said. "That's a fundamental characteristic that has to be there."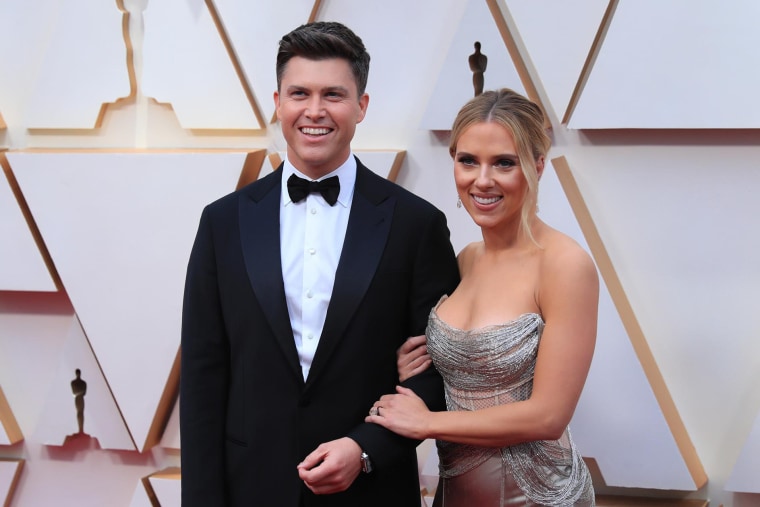 These days, Johansson is happily married to "Saturday Night Live" cast member Colin Jost. The couple has been married since 2020 and share 1-year-old son Cosmo.
"Understanding what those fundamental things are that you need in a partner is a must," Johansson added, "I think for longevity... I think identifying those things was a game-changer for me."
She also added that she would never have been ready for a relationship like the one she has with Jost earlier in her life, "Because I wasn't comfortable setting my own boundaries."
Adding, "I didn't know what... I wanted, but what I needed from somebody else."
"That's why it works with Colin and I," she said. "I was finally able to step back and actually respect myself enough to know what those things were and be OK with it."