Eva Mendes is sharing why fans should not expect to see her posing with Ryan Gosling on the red carpet when he is busy promoting "Barbie" this summer. 
Although Mendes and Gosling started dating in 2011 and share two daughters,  Esmeralda (born in 2014) and Amada (born in 2016), they rarely make public appearances together.
But, the "Hitch" star posts about Gosling on social media from time to time, and last week she celebrated the 10-year anniversary of their film "The Place Beyond the Pines" on Instagram.
On April 6, she uploaded a clip from the film that showed her staring passionately into Gosling's eyes, riding on the back of his motorcycle and giving him a kiss on the cheek. 
"Magic is Real," Mendes said in the caption. "We did not meet on set. The magic started way before but here's a little magic captured on camera."
She then thanked director Derek Cianfrance for making the film. 
One fan of the couple left a comment on the post explaining why they hope "Barbie," which hits theaters on July 21, will be nominated during awards season next year. The Instagram user said an award season run would mean Gosling and Mendes might walk the red carpet together. 
The 49-year-old actor replied to the fan and said, "You're the best! What a cool comment, thank you." However, Mendes confirmed she will not join Gosling on his upcoming "Barbie" press tour. 
"We don't do those things together," she wrote. 
Mendes continued, "Like these photos I've been posing Im only comfortable posting because it's already out there," and included a black heart emoji.
The "Training Day" actor ended her sweet message by promising to do an Instagram live event with the fan before the summer begins. 
In a follow-up message, Mendes responded to social media users who pointed out that the pair attended a premiere together in 2012 for "The Place Beyond the Pines."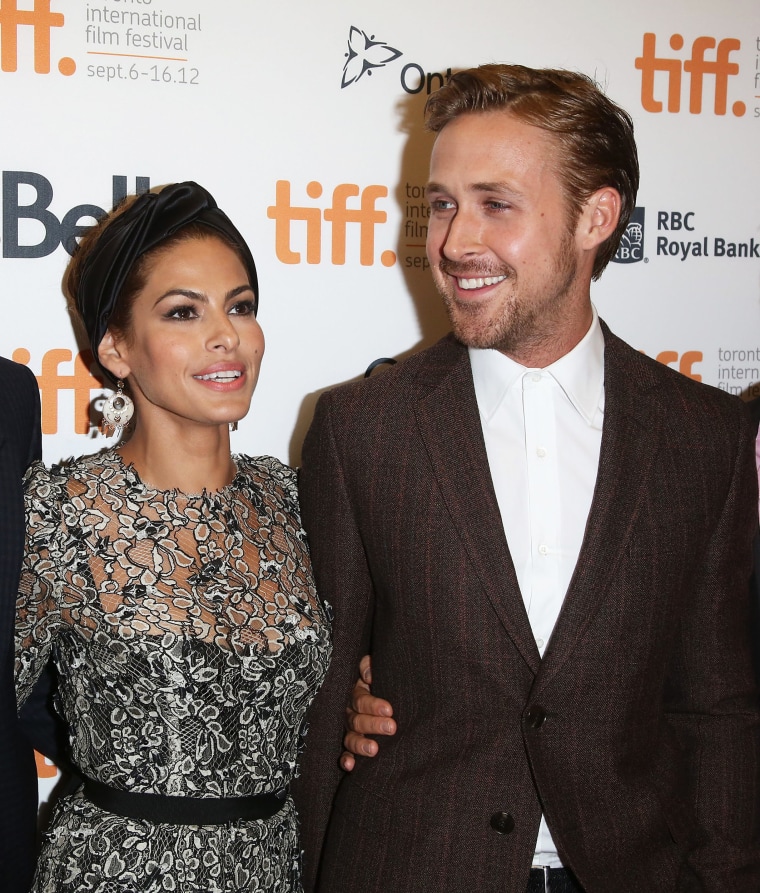 "Oh wait–for those who may catch me in a 'lie'--we only were on the red carpet together once when promoting this film," she commented. 
When another fan asked why Mendes feels uncomfortable sharing other photos and details about her life with the 42-year-old actor and their family, she clarified, "By 'not comfortable,' I mean exposing our very private life that we value."
But that doesn't mean Gosling and Mendes won't reunite on the big screen sometime in the future.
"I'm still dying to do another movie with him though…" she added, with another black heart emoji. 
Fans might have to wait a long time to see the two stars in a second movie together. Mendes stepped away from acting shortly after their 2012 crime thriller was released. Her last film was the 2014 mystery drama "Lost River." 
For now, fans can enjoy the glimpses into the couple's relationship that Mendes shares on Instagram.
On April 4, she posted an Instagram slideshow with romantic, behind-the-scenes shots of them on the set of "The Place Beyond The Pines." 
"Luke & Romina," she captioned the photos, referring to their characters from the movie. 
"Feels like lifetimes ago," she said.